← BLOG
2022 Forecast: Supply Chains Become Critical Infrastructure
Let's kick off 2022 with a little thought experiment…
What's a problem affecting every nation on earth? One that many people and organizations are talking about but few are acting upon? One that's difficult to contemplate yet fundamental to the very progress of civilization? One that isn't climate change.
The problem I'm describing is the urgent need to build a robust, global, end-to-end supply chain infrastructure.
What happened to the supply chain in 2021?
Before I dig into what I mean by that let's reflect on 2021 supply chain challenges. It's safe to say that things did not 'go back to normal' as so many of us dearly hoped they would at the end of 2020. Instead of COVID's effects on the global supply chain tailing off, they were amplified significantly by multiple millions of 'Bullwhip Effects' colliding to create total chaos.
More specifically, bottlenecks in supply chains for products and their components from semiconductors to car parts to coffee beans led to fire-fighting responses.
One of the most concerning things from last year was that so many people abandoned planning altogether, making a bad situation worse. All this led to global supply chain disruptions and inventory build-ups, wrong inventory mixes, and supply chain shortages in 2022.
One of the most concerning things from last year was that so many people abandoned planning altogether, making a bad situation worse."
I call this the 'long COVID of supply chain' and we won't be out of the woods for a long time.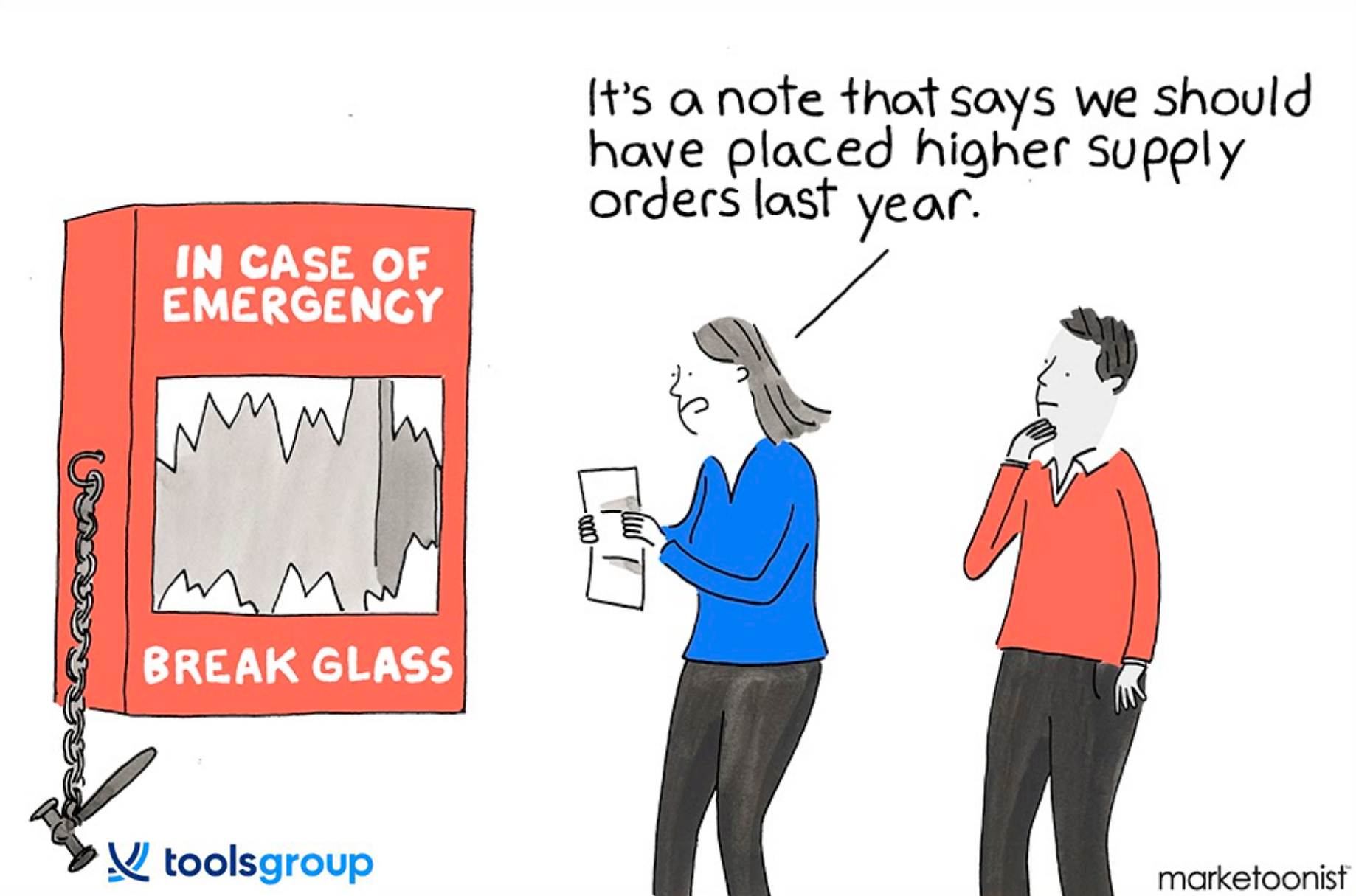 The knock-on effects of this have been even worse than the situation itself. For the first time in history, supply chain disruptions are directly responsible for some pretty harrowing inflation figures around the world.
This is not just my personal observation but the consensus of leading financial experts around the world who are regularly briefed by manufacturers, logistics providers and retailers. You can read more about it in the FT, CNBC, and many other sources or listen to Goldman Sachs' podcast.
And we know that inflation hits those hardest on lowest incomes, which leads to social unrest and threats to public health and safety. That's why I say that solving the supply chain problem is absolutely essential, not optional.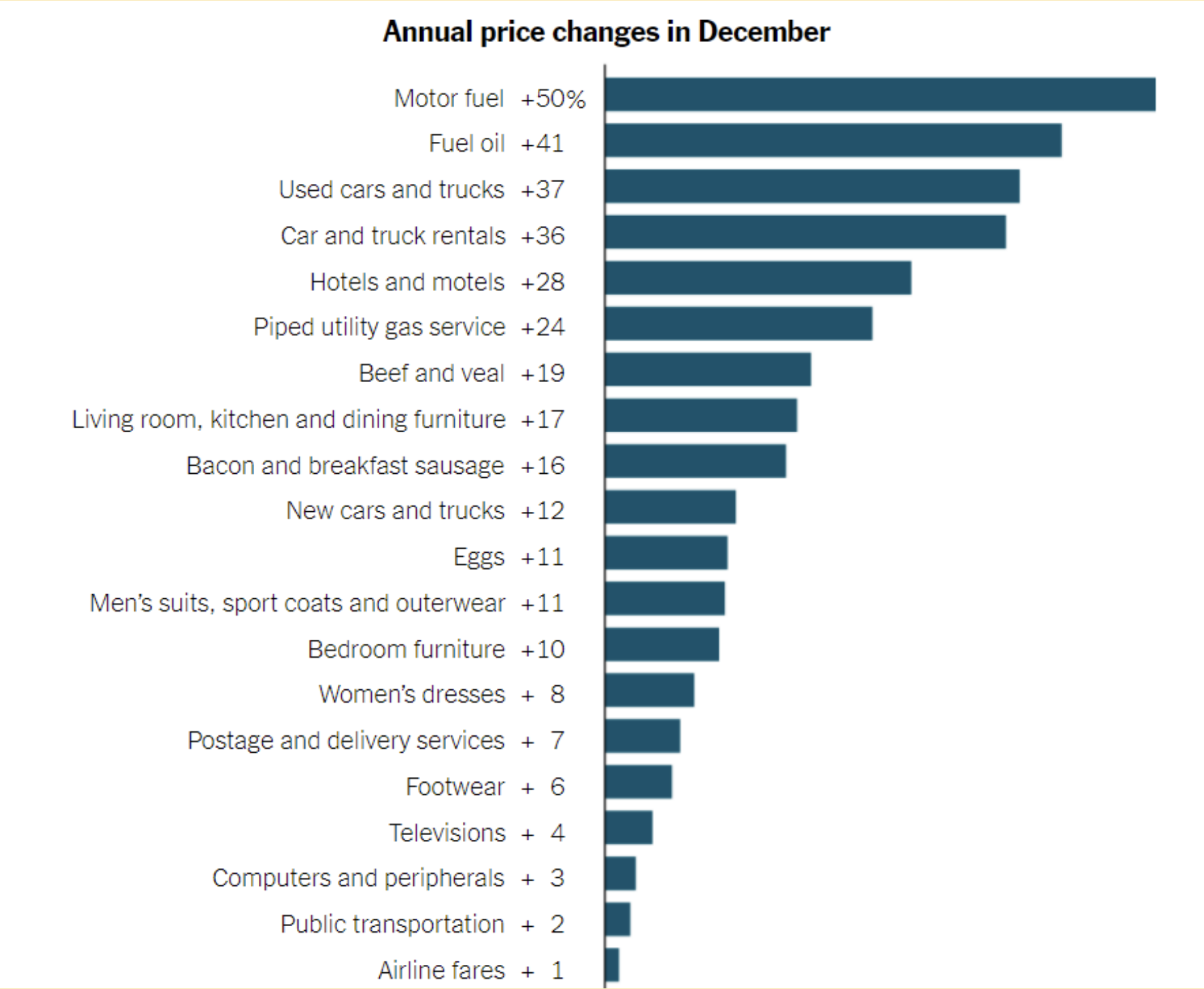 Image source: New York Times
The good news: we have the technology to solve this now.
We have the power to solve our recurring supply chain crisis now
We have the technology today to build critical infrastructure for a global end-to-end (from raw materials to the consumer) supply chain.
The system must be capable of orchestrating multiple players in supply chains using different vendor systems to enable collaborative, optimized planning. Simply providing visibility isn't enough, or even relevant; especially when planning typically involves millions of SKU-Locations.
We have the technology today to build critical infrastructure for a global end-to-end (from raw materials to the consumer) supply chain."
What does this infrastructure look like? This time last year I set out my vision for an open supply chain platform to solve this very problem. At the time, solving this problem was 'important' but now it's upgraded to 'urgent'.
Here's my forecast for what will progress this year against that vision:
A major cloud provider – Google, Amazon, or Microsoft – will emerge as the dominant host of the open supply chain platform.
Once this happens, other SaaS software vendors that provide services like supply chain planning, transportation management, and billing will coalesce around that host and start to collaborate on building out the platform.
Advanced countries with manufacturing-heavy economies will start to introduce legislation to regulate supply chain infrastructure.
This is already starting to happen in Germany, which recently passed a law called the "The German Supply Chain Due Diligence Law" (effective January 1, 2023). This law aims to protect human rights and the environment in a global economy by obliging German companies to track the provenance of their supply chains.
On a broader scale, the EU has drafted a new supply chain law whose goals are 'harmonization, legal certainty, and ensuring a level playing field for all EU states."
This type of regulation will help focus our efforts on building a robust, global supply chain infrastructure that supports positive business, economic and social outcomes. Mature essential industries like telecom, banking, and energy are largely privatized but still subject to regulation for this very reason.
I fully expect that we will see more governments introducing supply chain legislation in 2022.
As governments initially focus on supply chain provenance and traceability, we will see blockchain's use grow.
Eventually, blockchain will become a key part of the open supply chain platform.
Due to the critical nature of medical supply chains, I expect this is the area we'll see the most traction for blockchain in supply chain in 2022.
COVID showed us that we can't allow supply chains for critical supplies like ventilators, PPE equipment, and vaccines to be disrupted. Though blockchain's environmental issues need to be solved, it's the ideal solution for orchestrating multiple players and providing visibility and traceability.
AI technologies, particularly algorithms and machine learning, will become integral to the open supply chain platform.
In 2022 these, along with the probabilistic forecasting methods that they enable, will become mainstream supply chain planning tools. We are starting to see more customers applying these technologies to more use cases like retail promotions management. These will also help to address some of the extreme labor and skills shortages businesses are facing today.
Just as it's within our power to solve the environmental crisis, all we need now is the will to collaborate, compromise, and evolve from some established ideas that no longer serve us.
In fact I'm aware of some really promising cloud initiatives forming behind the scenes whose developments will start to be made public this year.
After a crisis comes a period of renewal, creativity and progress. So despite my stark warnings in the introduction, I am extremely hopeful and excited about this next era in supply chain.