Industries
Consumer Goods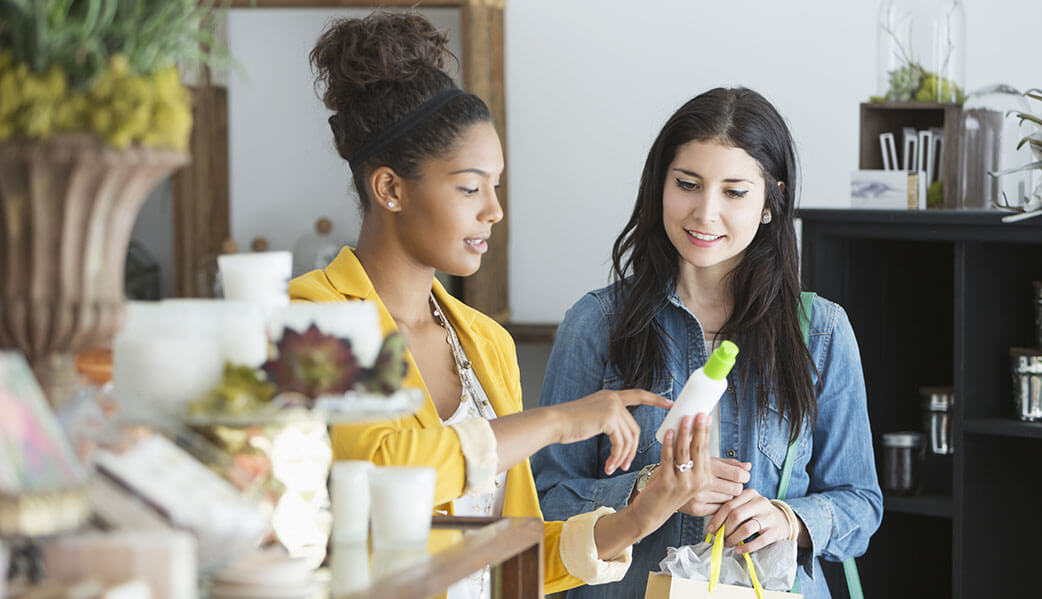 Consumer goods companies are looking for growth in an environment where consumers' service, product and delivery expectations are increasing. Changing buying patterns are fueling multi-channel marketing and direct-to-consumer programs. The chase for revenue has spawned new products and product configurations, growing product portfolios, more long-tail demand and increased demand volatility. Synchronizing demand and optimizing the supply chain from the consumer back to manufacturing has become more difficult.
This environment has created larger product portfolios to manage, increased risk of obsolescence and increased complexity in planning and forecasting demand.
New product configurations and long-tail demand continue to drive forecast error. Influences such as demand shaping (media, promotions, NPI) and internet buying further complicate the picture. Supply chain planning has become fractured across multiple channels and competing objectives. In some companies, forecast accuracy has declined.Many companies are searching for answers to questions such as: How to forecast online sales demand? How to inventory for it? How much forward DC inventory to hold? Should we share inventory between channels?
And many companies are starting to address the need to automate the decision process, shifting the role of planner to become more productive. Some are asking why they need armies of planners. And whether non-value added effort is preventing them from reaching higher levels of planning maturity?
The good news is that most consumer goods companies already have the data they need to achieve big improvements in forecasting and supply chain planning. They just lack the tools to do it. ToolsGroup helps consumer goods companies generate more signal with less noise to improve forecast, inventory and service levels.
Demand modeling vastly improves long-tail forecasting. Probability-based forecasting techniques address intermittent demand and external factors that influence demand.
Machine learning and demand analytics reliably model marketing data to help move towards a market-driven forecast.
Demand sensing uses POS or channel data to sense short-term changes. It can identify causal factors such as promotions, social media and economic factors that signal early warning to potential problems.
Demand and supply collaboration provides for real-time collaboration between internal stakeholders in the enterprise as well as with distribution and supply partners.
Supply chain optimization and multi-echelon inventory optimization (MEIO) ensures that every product's service level and inventory policy provides optimal service in a multi-echelon network.
S&OP balances supply and demand against budgets, identifies cost and inventory imbalances and create multiple scenario what-if analysis across a complex supply chain.
Our Consumer Goods Customers Typically Achieve:
10-20%
Reduction in forecast error
10-30%
Reduction in lost sales
10-30%
Reduction in product obsolescence
10-20%
Reduction in forecast error
10-30%
Reduction in lost sales
10-30%
Reduction in product obsolescence
5pp
Increase in forecast reliability
50%
Reduction in inventory levels
Granarolo
Dairy leader Granarolo was challenged by short shelf life products and strong promotional pressures. They ran thousands of promotions annually, producing 34,000 item–promotion forecasting combinations and causing demand peaks up to 30 times baseline sales. Their complex distribution network (six logistic platforms, 35 transit depots and a large fleet of hundreds of refrigerated vehicles) required optimized inventory management and the ability to provide respond immediately to maximize customer service levels while complying with all logistical constraints.
With ToolsGroup, Granarolo created a highly reliable demand and supply plan for their perishable products. Core to their solution was the ability to forecast promotions and correctly estimate peak demand. ToolsGroup's trade promotion forecasting used machine learning to automatically predict promotional peaks and propose dynamic safety stock levels to maintain high service levels in the face of changing demand.
Granarolo brought its average forecast reliability from 80 to 85 percent, increasing sales. Inventory levels were reduced by more than 50 percent, cutting capital and lead time in half. By reducing delivery time, Granarolo also significantly increased product freshness (point-of-sale residual shelf life) and minimized obsolescence.
Granarolo reduced transportation costs incurred from having to make urgent deliveries.
Thanks to ToolsGroup we have been able to really standardize and centralize the whole S&OP process much more efficiently and with many more users than before. The combination of a leading system component with powerful algorithms plus an easy-to-use web interface to collaborate with our European commercial teams really unlocks full potential to be fully demand-driven."
IBRAHIM CEBBAN, SUPPLY CHAIN MANAGER EUROPE
MELITTA