Promotions Management Software
A successful marketing and promotions strategy relies on effective promotions management software. Promotions planning software simplifies and accelerates the exchange of data and information between enterprise management systems, task management systems, and functional planning activities. Without promotions management software, companies often face siloed planning and ineffective promotions outcomes.
Does a retail promotion management tool really help?
A large retail company purchased a retail promotion management tool to improve the management and coordination of their promotions data flow between functional departments. The retailer expects their investment in the retail promotion management tool to yield them annual cost savings in the millions of dollars.
A vital element of any successful marketing and promotions strategy rests in efficient promotions management aided by promotions management software. A great deal of coordination is required to efficiently gather and disperse items needed at the store level. Promotion items and information needs to arrive on time, from information about price changes to promotional signage and advertising material. To successfully accomplish these tasks in a well-organized way, users responsible for planning and execution require a way to view the data and information in a consistent way. Without promotions management software, companies can face poor execution of changing promotions plans. This can lead to lost sales, extra costs, reduced store contributions and a negative impact to the bottom-line results. Retail companies do not need to suffer through poor promotions management since promotions planning solutions are available to aid the much-needed transfer of data and information.
Is a CPG promotion management tool enough?
Even though a CPG promotion management tool is available, it takes more than promotions management software to create the return on investment companies get excited about. Promotions management effectiveness can not be solved by a CPG promotion management tool alone, it requires a commitment to cultural change.
Marketing teams can often find themselves excluded from cross-organizational planning processes. Even with a sales and operations planning (S&OP) process in place, marketing can be excluded from the demand planning process. Only by incorporating the promotions and other demand shaping activities of the marketing department, will CPG companies arrive at cross-functional planning that propels supply chains to become truly demand, market and service driven.
Most consumer goods companies continue to face a functional planning disconnect, despite the market availability of CPG promotion management tools and capable promotions management software. When you consider that fact that many CPG companies invest 10-15% of gross revenue into promotions and other forms of demand shaping marketing activities, tolerating this disconnect from operational reality is a waste. Without promotions planning software, it is nearly impossible to determine the impact on the supply chain or the anticipated uplift from the promotional activities. It is equally difficult to predict the promotions impact on target service levels. This can lead to lost sales and reputational damage.
What can promotions management software do for retail and CPG companies?
Why are these disconnects happening? Marketing and supply chain do not really see the world the same. The different functions view the same data in completely different ways, with different levels of granularity and using different terms or jargon. The biggest historical challenge has been the availability of good promotions management software, a common platform that gives all functional planners a personalized view that is relevant to their roles of the single source operational data.
A solid promotions management solution is critical not only to provide a baseline forecast and uplift, but also for providing the functionality required for a truly collaborative and integrated cross-functional planning process. Promotions management tools can synchronize data and plans between marketing, sales, account management, supply chain operations and finance and help companies understand sales promotion lifecycles.
What makes great promotions management software?
To exceptionally reap the benefits of promotions management solutions, the use of machine learning can boost forecast accuracy. Promotions software that utilizes a machine learning engine can provide added enhancement that increases demand forecast accuracy, which is typically based on historical sales data. Layering in past promotional campaign data such as uplift and ROI with historical sales data, provides greater forecast accuracy. Promotions management tools provide a more robust platform for cross-functional consensus decision making processes.
One more advantage of machine learning promotions software is that they learn and improve themselves as they acquire new insights from the ever-growing record of consumer behavior. Which means the value of your machine learning promotions management tool increases over time.
Machine learning promotions management software empowers cross-functional teams to:
Produce reliable baseline forecasts and robust promotions uplift projections that synchronize with supply chain operations and generate reliable operational ROIs
Remove the noise in the data and leverage the shared traits of promotional events, ascertaining their effect on baseline sales
Enhance future marketing promotions and campaigns by comparing relative uplift and ROI of different promotional offers
Automate optimal tradeoffs between inventory and service level
Increase supply chain planning accuracy, free up working capital, and grow bottom-line profitability
This is only a short summary of why promotions management software is the best choice for improving promotions impact. Read our blog: How Promotions Planning Software Enables Collaboration That Pays Off to learn more.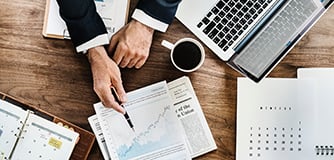 "Promotion Forecasting"
Enter Your Details to Download