ToolsGroup's 30th Anniversary
ToolsGroup has been a supply chain pioneer from the very beginning, being the first to develop, adopt, and apply innovative new technologies and strategies. We were the first to engineer probabilistic forecasting, leverage machine learning in supply chain, incorporate multi-echelon inventory optimization, and provide always-on inventory analytics.
As we celebrate 30 years of customer-centric innovation, we've been considering the history of supply chain technology.
As one of the most experienced supply chain software companies, we've seen (and driven) our fair share of modern technological improvements. Examining this long tradition of innovation within the industry, our hopes are buoyed for a world in which supply chain becomes a force for good, safeguarding the environment, ensuring customer-centric planning, and bolstering business performance for a successful, sustainable future.
1

Modern supply chains begin to take shape.
title hidden
1960s
Supply chains begin to embrace computerization. IBM develops the first computerized inventory management and forecasting system in 1967.
2

Eugenio Cornacchia develops a revolutionary probabilistic forecasting method.
1970s
Eugenio Cornacchia, the future co-founder of ToolsGroup, develops a probabilistic forecasting method for FIAT's Automotive Spare Parts Division, increasing the company's service levels to a "best-in-class" 92%.
While the rest of supply chain is still using simple, "deterministic" calculations based on traditional forecasting methods, Eugenio is busy laying the foundation for what would become ToolsGroup's Demand Planning & Forecasting solution and the catalyst for true service-driven planning.
1980s
The term "supply chain management" is coined.
While working at Innovation Technology Partners, Eugenio Cornacchia meets and teams up with future co-founder Joseph Shamir to implement the very first "factories of the future" that pave the way for today's global Industry 4.0 movement.
3

Service-driven planning offers an innovative new inventory management strategy.
1990s
Businesses begin implementing ERP systems focused on execution and allowing teams across the organization to access data simultaneously.
1993: ToolsGroup is founded. Eugenio (Chief Scientist) and Joseph (CEO) commercialize the first service-driven supply chain planning automation software, which proves to be decades ahead of its time.
4

AI arrives on the scene.
2000s
The advent of artificial intelligence (AI) allows companies to understand how external variables change market demand.
2007: ToolsGroup, an early bird in the application of AI, becomes the first to apply machine learning to supply chain planning with customer Granarolo, yielding significant results in real, everyday operations.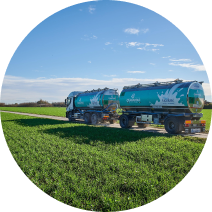 2008
2008: ToolsGroup partners with Optilon, bringing SO99+ to the Nordics and initiating its still-growing partner ecosystem.
ToolsGroup has over 40 partners worldwide, bringing industry-leading solutions to customers around the globe. Learn more about our partner program here.
2015: ToolsGroup tops the Leaders Quadrant in Nucleus Research's Inaugural Inventory Optimization Value Matrix.
5

Service-driven planning offers an innovative new inventory management strategy.
2016
2016: 
ToolsGroup moves to Leaders Quadrant in Gartner 2016 Magic Quadrant for Supply Chain Planning SOR.
ToolsGroup becomes a Microsoft partner, quickly becoming the first supply chain company to host on Microsoft Azure.
2017: ToolsGroup debuts as a visionary in Gartner Magic Quadrant for S&OP SOD.
2018: ToolsGroup secures Accel-KKR funding to boost growth.
2019: ToolsGroup is named a Leader in IDC MarketScape for Worldwide Supply Chain Inventory Optimization and Demand Planning.
6

Pandemic-era disruption accelerates global supply chain transformation.
2020
Mar 2020: The COVID-19 Pandemic upends global supply chain. Constant disruption spurs interest and innovation in dynamic planning strategies that can anticipate market changes and drive better, faster decision making.
Oct 2020: ToolsGroup launches Supply Chain Forecast | Inventory on Microsoft Azure Marketplace.
7

ToolsGroup experiences rapid growth
2021
Companies begin to embrace unified commerce, a customer-centric model that synchronizes and disseminates actionable, real-time data to all systems for an optimal customer experience.
Nov 2021: ToolsGroup acquires Mi9 Retail Demand Management (JustEnough) and receives significant new growth investment from Accel-KKR.
2022
June 2022: ToolsGroup acquires Onera to extend its retail platform from planning to execution with Inventory Hub, becoming the first in always-on inventory analytics.
Sep 2022: ToolsGroup is named a Leader in IDC MarketScape for Worldwide Supply Chain Inventory Optimization 2022.
8

ToolsGroup celebrates 30 years of customer-centric innovation
2023
Transforming Supply Chains for Thirty Years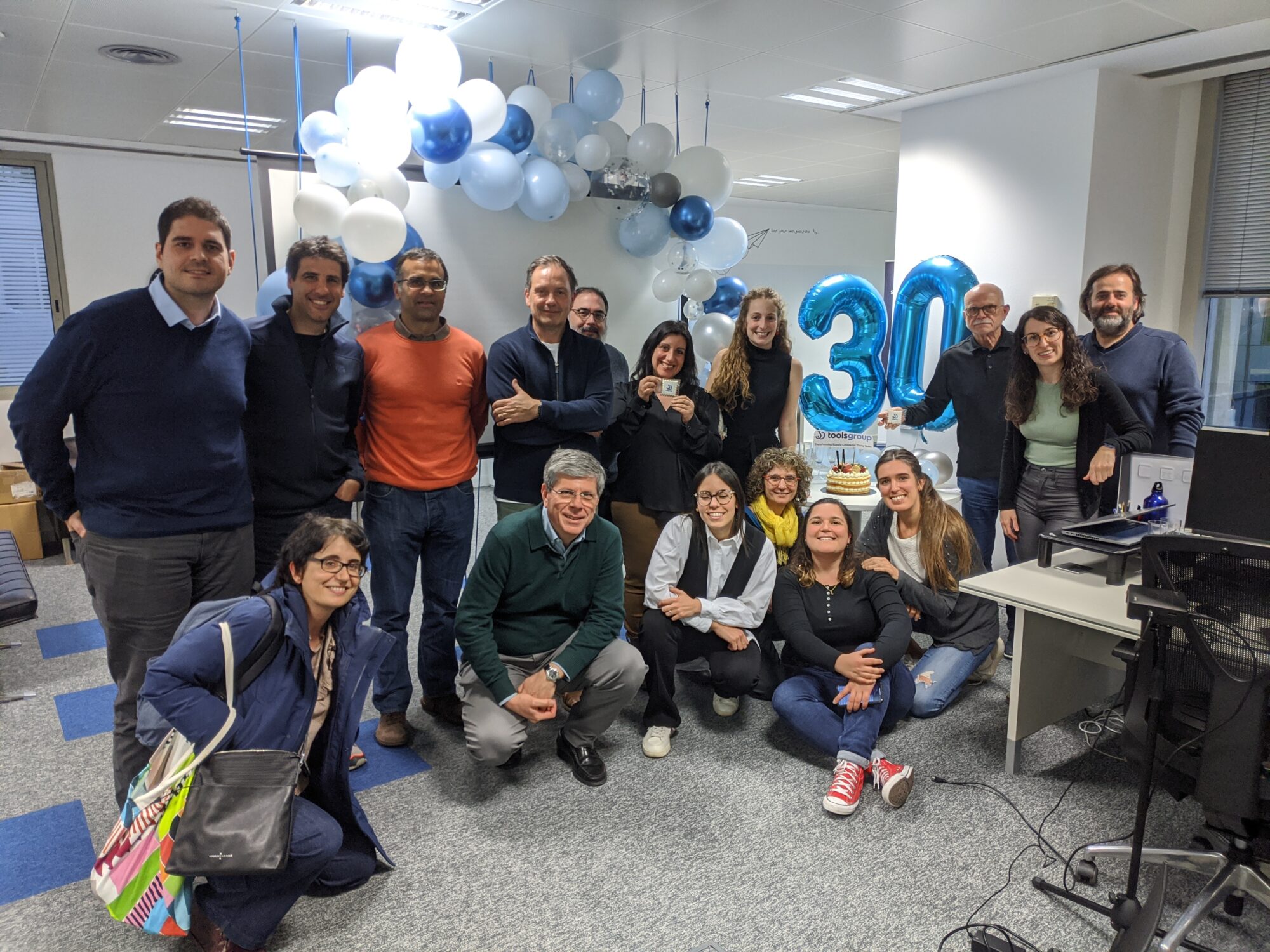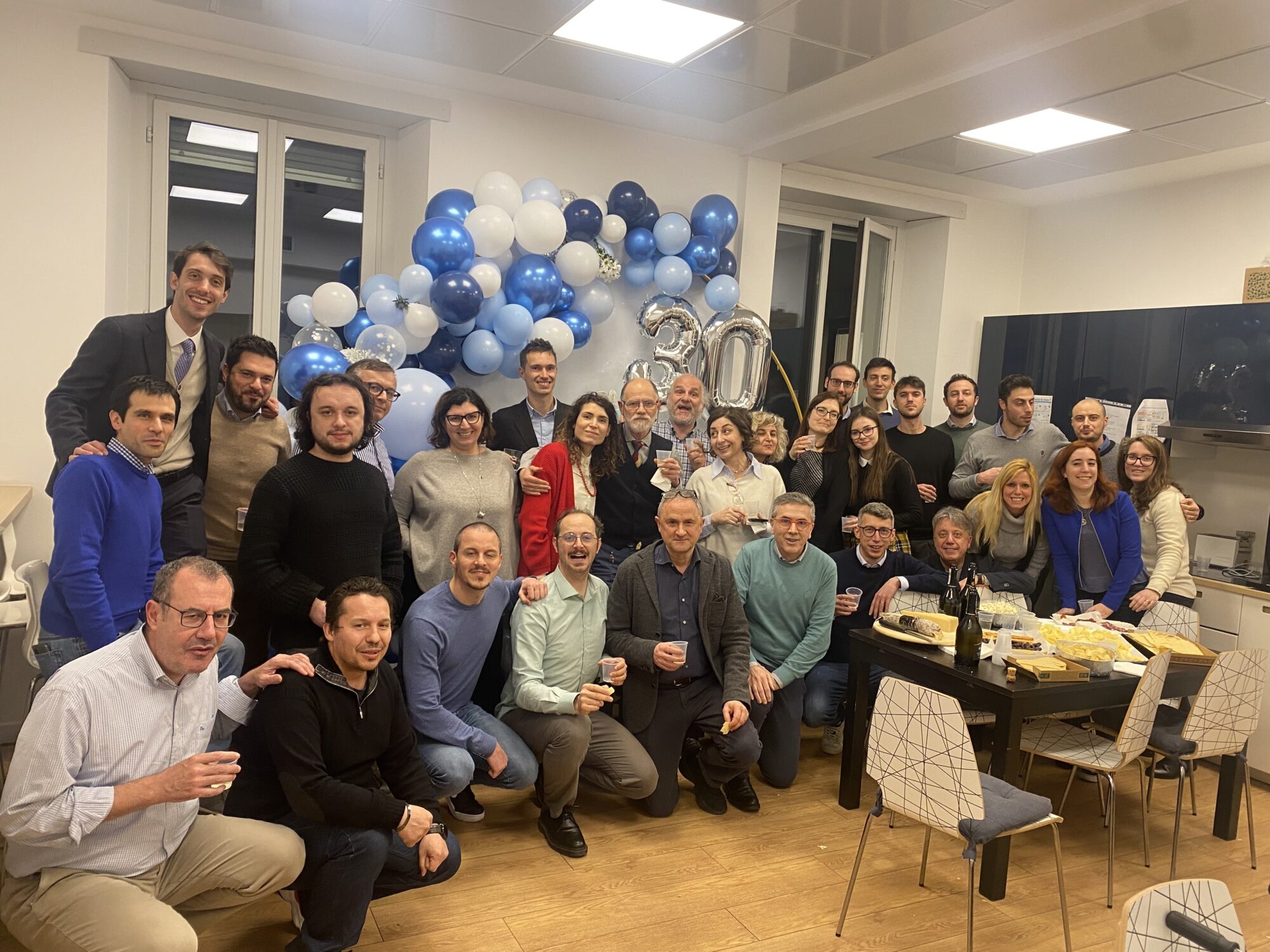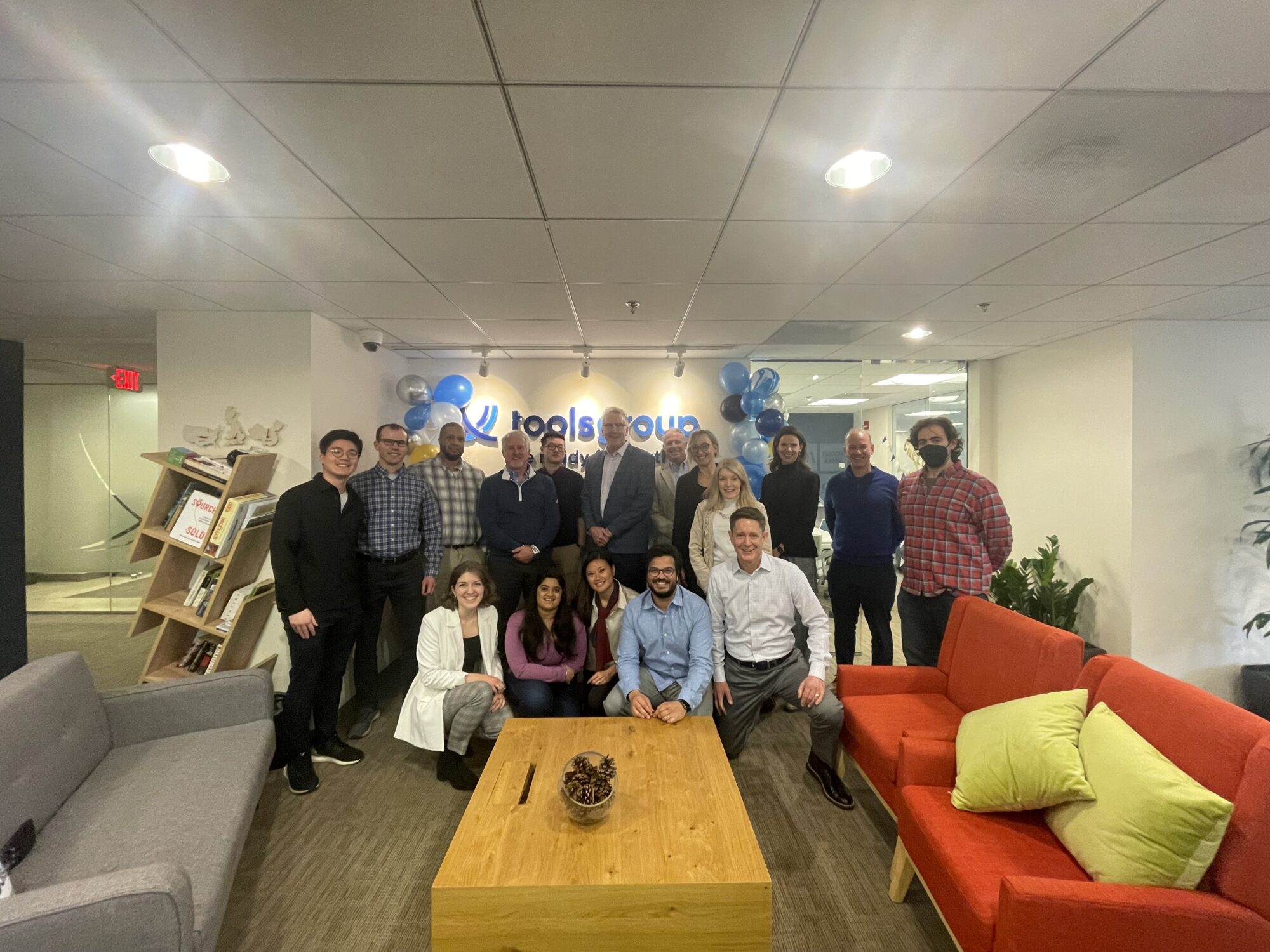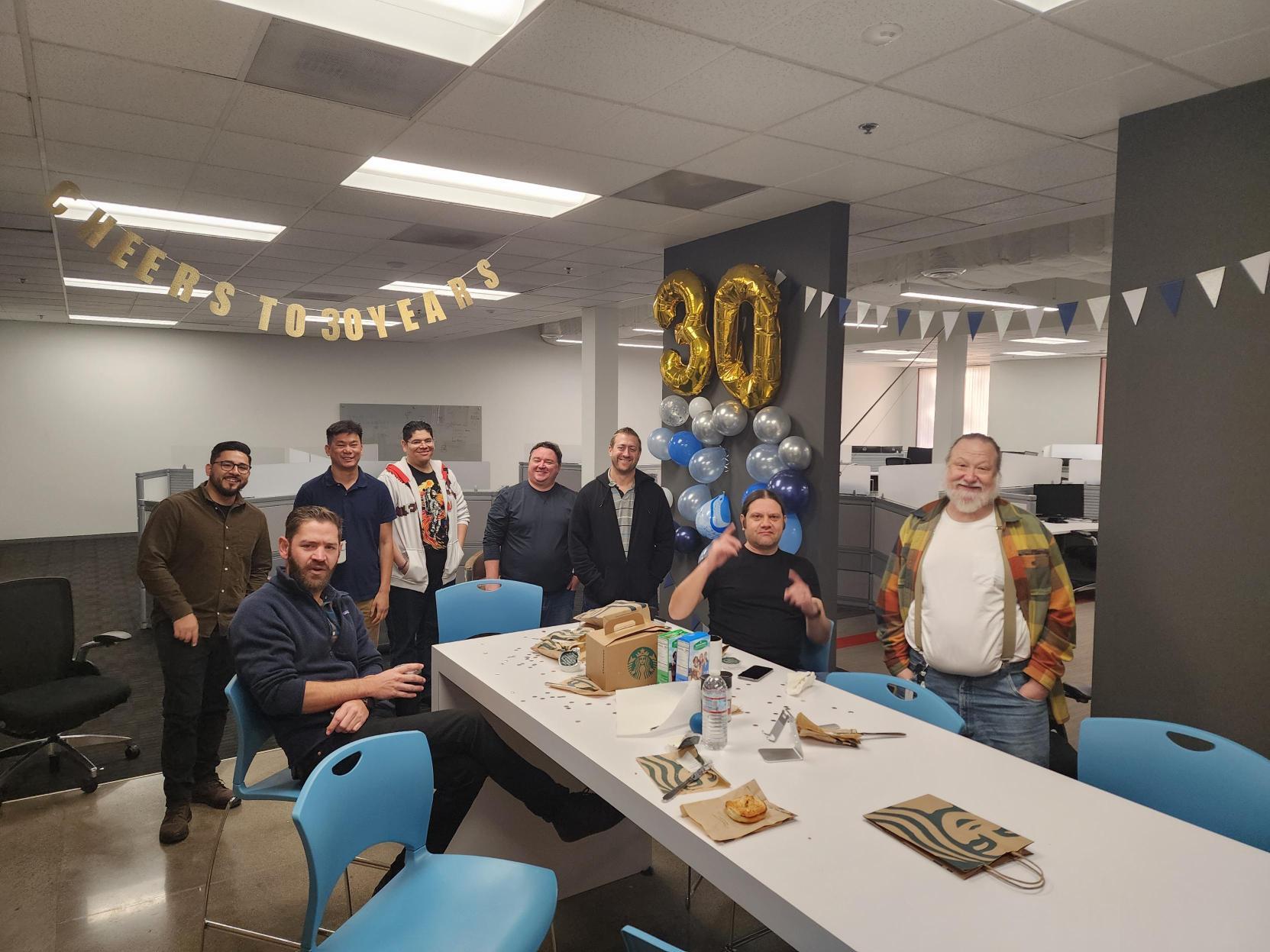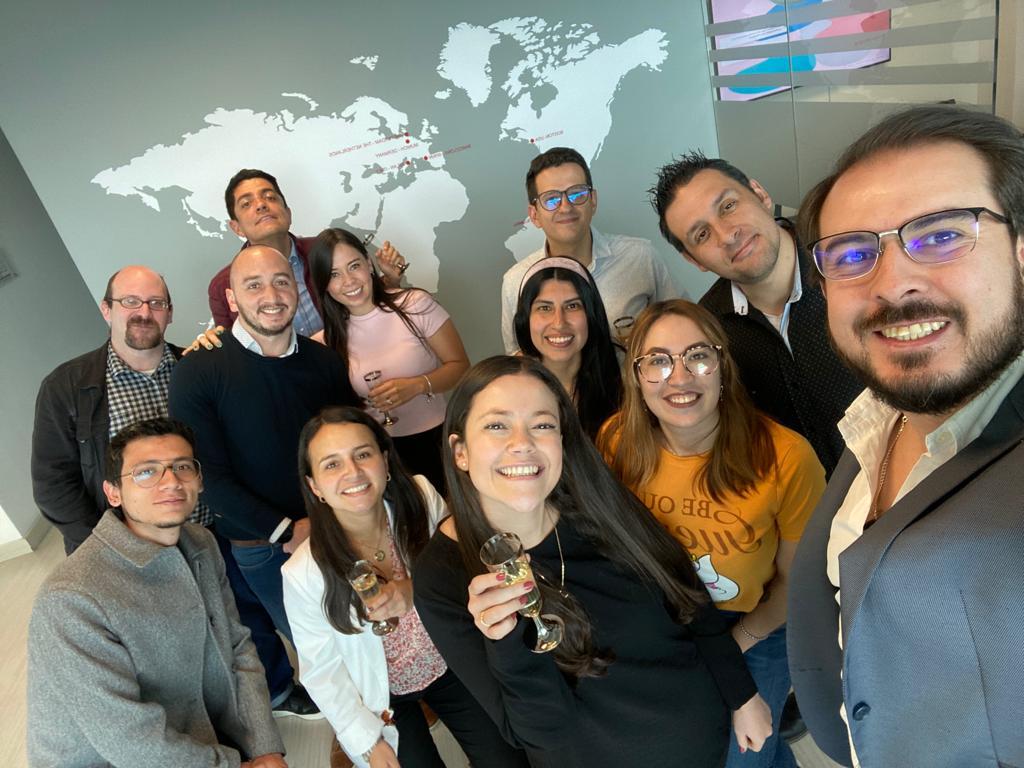 Making supply chain a force for good
ToolsGroup helps companies make better, faster decisions that maximize customer satisfaction with less inventory and achieve powerful financial results – all while protecting the environment from the dangers of excess inventory and supply chain inefficiency.
We'd love to hear from you
Whether you're curious about solution features or business benefits—we're ready to answer any and all questions.
Let's Chat