← BLOG
The 2022 Chlorine Shortage: Another Year of Poolmageddon
Temperatures are rising and people are getting sweaty. We're inching toward the time of year when sweltering heat can only be quenched by one experience–a dunk in a cool, crisp, clean swimming pool.
Sadly enough, that sweet relief may be limited this summer season, as the chlorine shortages experienced in 2021 have made a reappearance.
The cause of this tragedy? A combo of pandemic-related increased demand, and the tragic destruction of a key chlorine manufacturer have led to 2022's swimming pool chlorine shortage.
Why is there a chlorine shortage?
Covid-19 had its fair share of global supply chain victims, and chlorine is no exception. When people went into lockdown, they dove headfirst into whatever recreational activities they could muster up without leaving their homes. For those with the luxury, that meant diving right into a chlorine-filled pool.
In fact, pool construction jumped by approximately 20% from 2019 to 2020 – resulting in the need for a whole lot of chlorine tablets.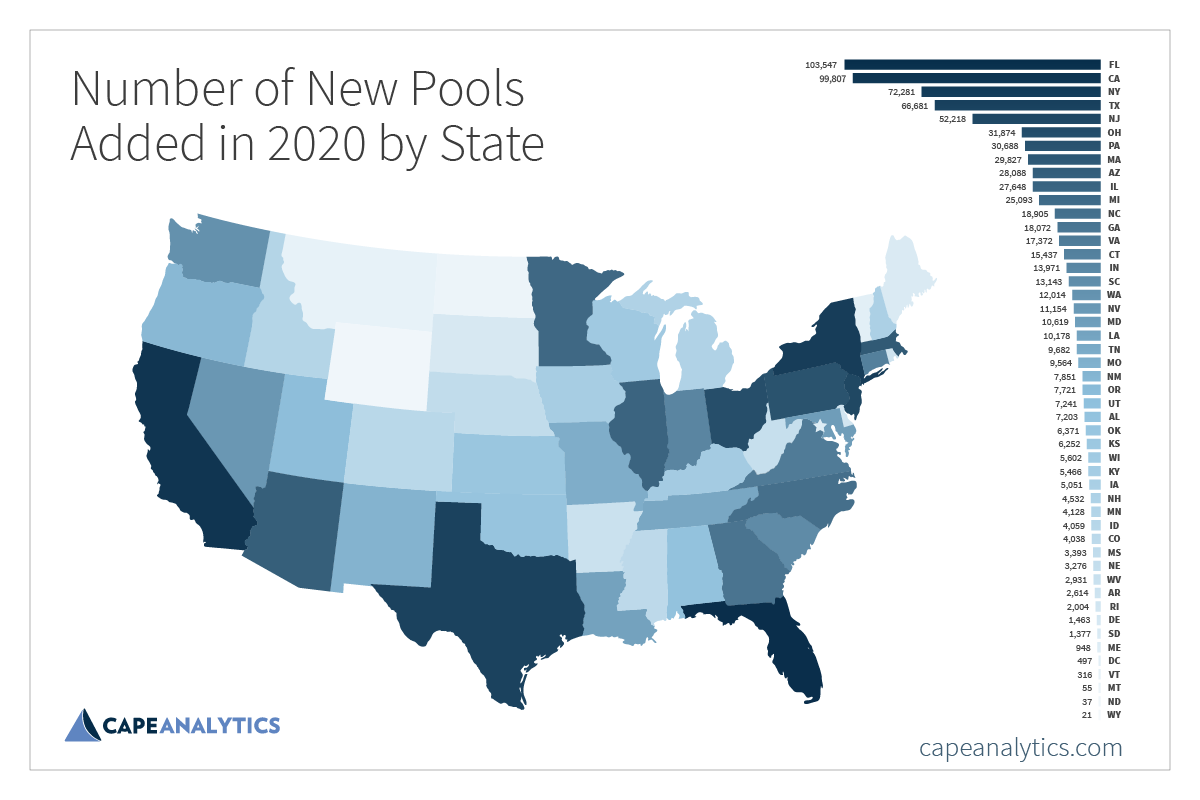 Image source: Cape Analytics
Back in 2020, the world's chlorine market was valued at around 99 million tons. It's projected to register a compound annual growth rate (CAGR) of over 3.5% between 2021 and 2026.The result? Demand for chlorine skyrocketed.
Labor shortages and transportation struggles as a result of the pandemic impeded production even further, resulting in a true chlorine shortage.
However, chlorine production took the biggest hit when a major chlorine plant caught fire back in 2020. At the mercy of Hurricane Laura, the Louisiana production plant was completely eradicated.
Dark smoke pumped chlorine gas into the sky, sparking health concerns and prompting the governor to insist citizens turn off their air conditioners, seal off their homes, and stay inside.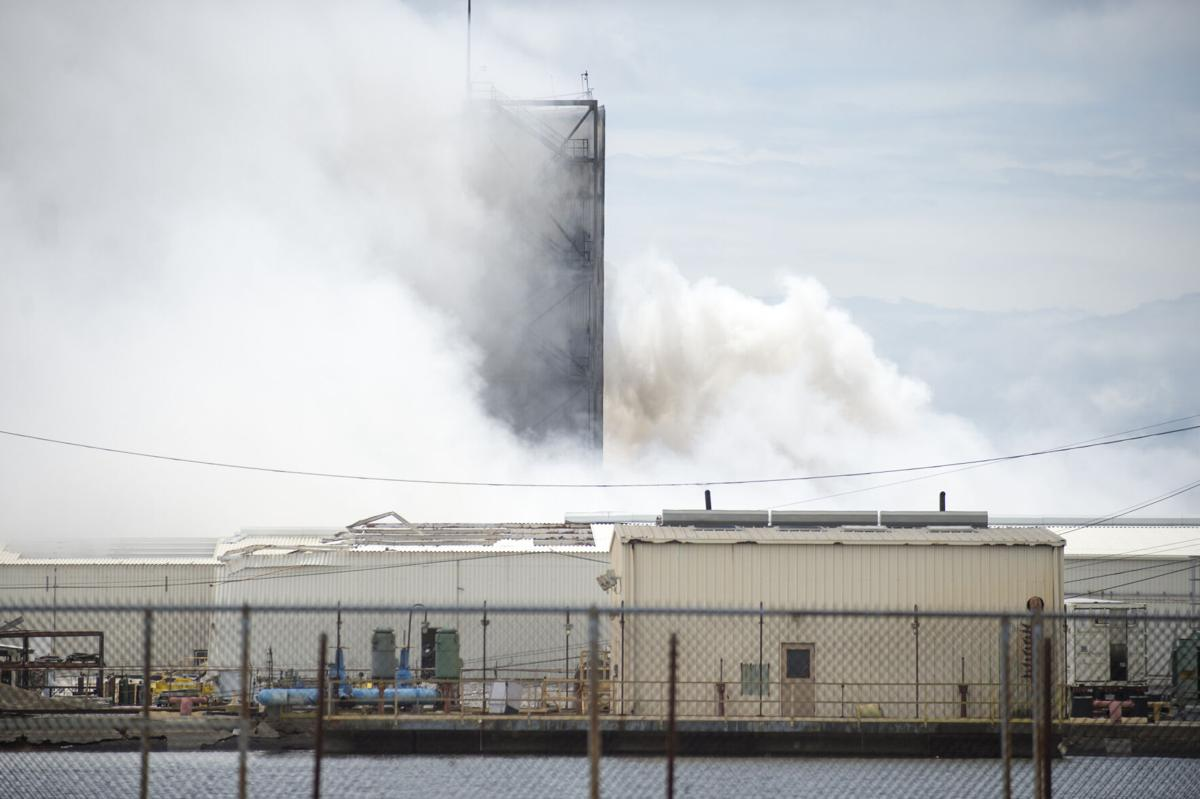 Image Source: Nola
40% of the country's chlorine tablet supply was destroyed in the process. With only three major domestic chlorine manufacturers actively producing tablets, even the best capacity planning process couldn't help the remaining two feasibly account for the massive gap in production.
Chlorine production was burned again in January 2022, when yet another fire damaged a pool supply plant in New Jersey.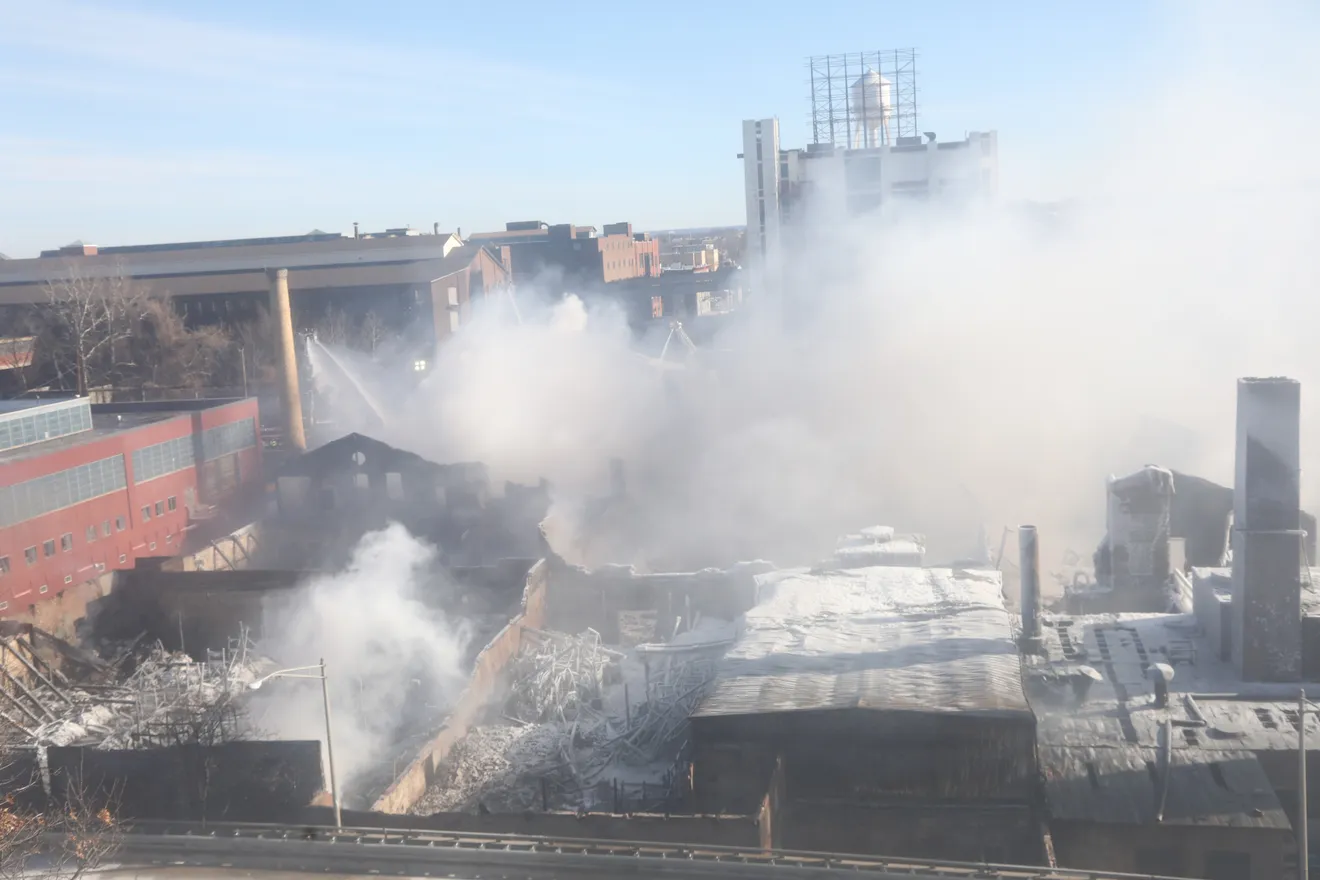 Image Source: USA Today
The fire started at Majestic Industries, before spreading to the Qualco chemical plant located nearby. Unlike the Louisiana fire, the plant wasn't completely leveled (minimizing the long-term impact on the chlorine shortage), but the fire still resulted in the loss of 100,000 pounds of chlorine tablets.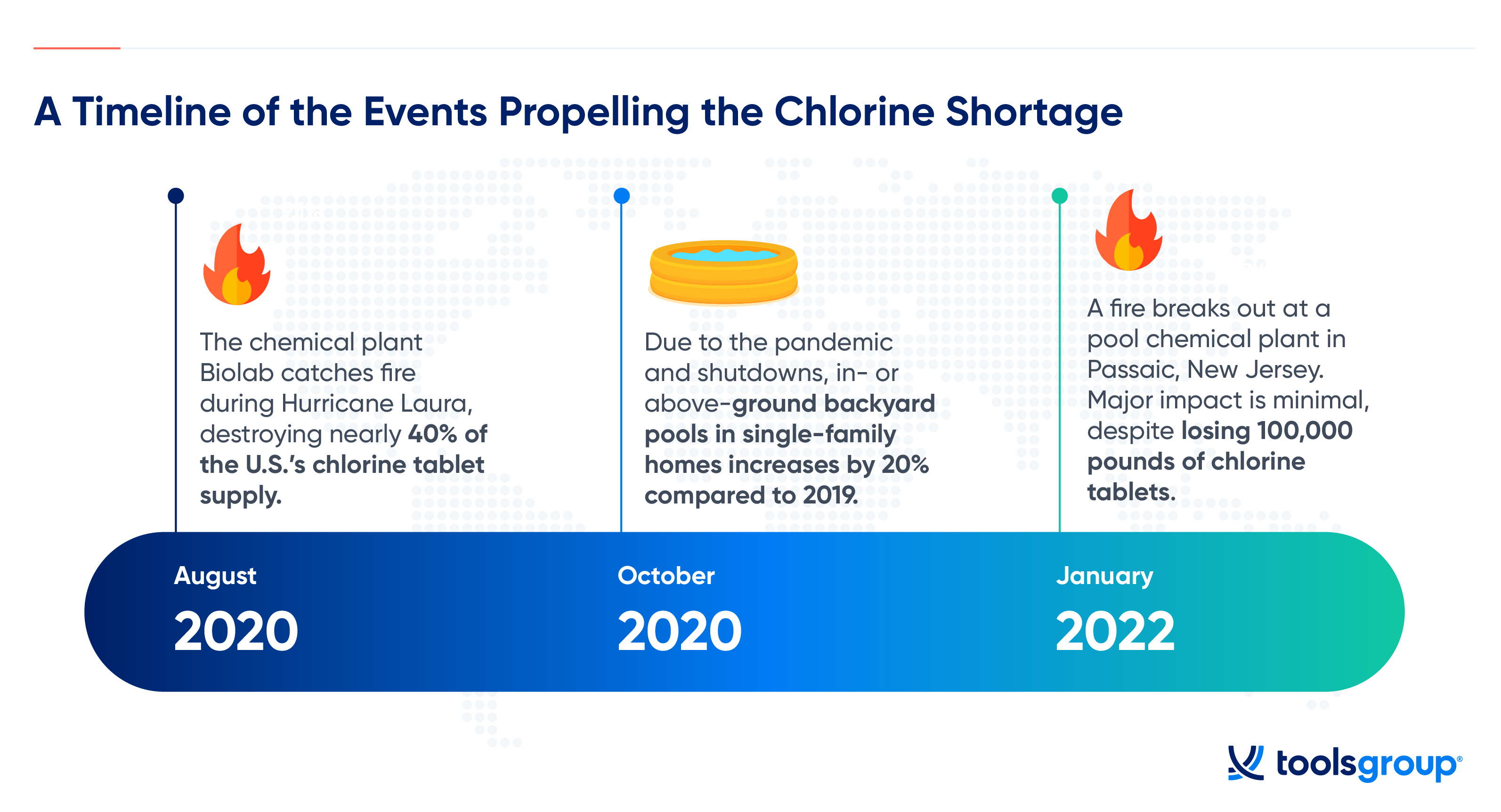 Increasing Chlorine Prices
The following graph from CNBC illustrates the impact of chlorine prices following the BioLab fire in Louisana: Prices began to increase immediately after the fire, with the shortage causing a continual build. As of April 2021, chlorine prices were up a whopping 72% compared to January 2019.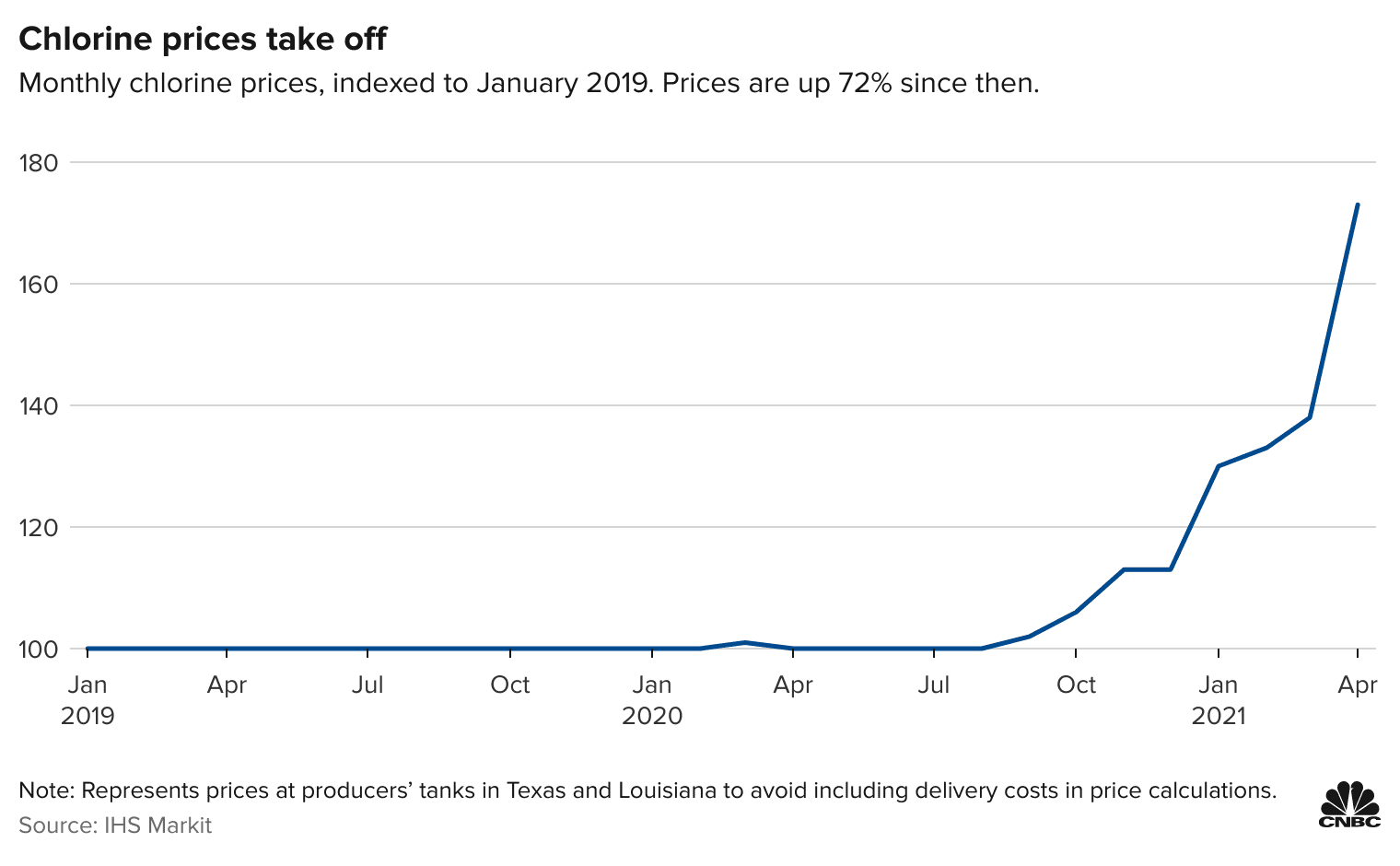 Image source: CNBC
Reports from Costco shoppers indicate that the same brand of chlorine tablets were $129.99 on November 12, 2021 and $189.99 on January 22, 2022. That's a 46% increase in just a few months. Apparently, customers purchased the same product for just $70 back in 2020.
According to a Las Vegas pool operator, chlorine costs hovered between $75 and $85 over the last two decades before more than doubling throughout 2021.
How Retailers are Responding to the Swimming Pool Chlorine Shortage
Chlorine is both more expensive and harder to keep in stock. This is due to it being hazardous to store in solid, liquid, and gas forms as it could react with other chemicals and, (as proven by those fires that contributed to the shortage), become flammable. Chlorine is also toxic in gaseous form.
While distributors, retailers, and customers alike all have to face the chlorine shortage, businesses can provide coping methods for customers who can't get their hands on the chlorine tablets they need.
Some retailers suggest customers lower chlorine demand by consistently testing their water and only using chlorine when the levels indicate a need. Others educate customers on alternative water sanitizing methods like switching to a saltwater system, ozone generator, or mineral purifiers.
Back in 2021, many public pools delayed opening–some even closed for the remainder of the season. If public pool owners can't get their hands on the supplies they need, we might see a similar pattern this coming summer.
Some retailers struggling to find supplies are traveling the country in search of supplies they can't find in their area.
Rockwall, Texas-based Texas Pool Professionals tackled the shortage by stockpiling chlorine tablets and hunting down alternative chemicals for their customers. The staff traveled to six states and 15 cities back in 2021, on the hunt for pool supplies they couldn't get in North Texas.
Pool maintenance business owner Alan Curtis tackled the shortage by stockpiling chlorine as early in the season as possible. Even so, they feared they wouldn't last past May. Curtis believes customers will have to shift from tablets to powdered chlorine, then to liquid chlorine, then to non-chlorinated shocks and alternative cleaning methods.
In order to help shift consumer demand from powdered chlorine, retailers can use demand shaping strategies (such as pricing and promotions) and run campaigns educating consumers on alternative products.
When will the 2022 chlorine shortage end?
After the Louisiana plant burned back in 2020, BioLab put forth a $170 million investment to rebuild.
The new plant will produce 30% more once it's up and running, which should meet some of the increased demand. While the plant was originally predicted to reopen in early 2022, it has yet to be completed.
Currently, industry experts predict the chlorine shortage will end when the plant is completed and running in January of 2023.
What to do about the swimming pool chlorine shortage
Chlorine is a vital ingredient for pool maintenance. It prevents algae buildup, protects swimmers from illnesses like cryptosporidium, legionella, and Naegleria fowleri (brain-eating amoeba, yikes), and prevents mosquitoes from turning your summer relaxation hub into their own personal breeding grounds.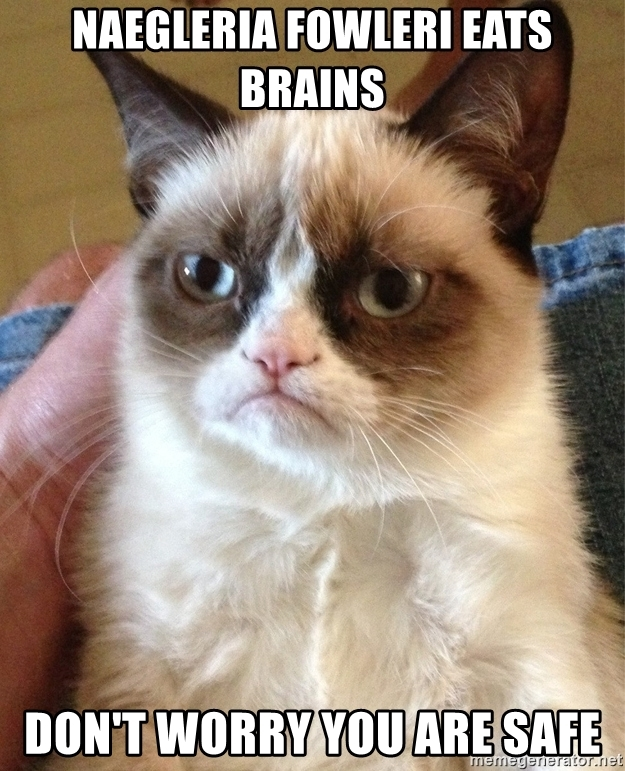 But, before you start hoarding chlorine tablets, consider that, even in the best conditions, they last just three years. If you're stuffing them in a pool shed or garage, you could be dealing with a shorter shelf life. Overbuying will only extend the shortage and could end in wasted chlorine (aka wasted money).
Instead, adjust your pool care routine to be more manageable. Test your water often to ensure you're adding chlorine when the levels are actually low. To keep your pool waters clean for longer, shower before swimming.
And, despite the Instagram opportunities, remember to keep pets out of your pool, too.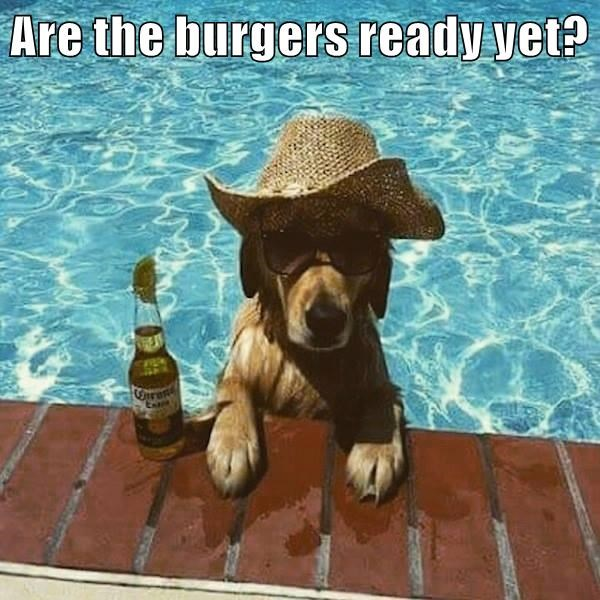 Image source: Cheezburger
The less oil and debris you let in, the less chlorine your pool will require. One pool dunk by a fluffy four-legged friend can release the oils and debris equivalent to that of 50 people.
You can also swap to a chlorine tablet alternative. Here are a few basic options:
Liquid chlorine: This alternative is more economical than tablets at the moment, but it requires more careful handling.

Liquid bleach: Bleach is readily available, but requires more handling and more product to achieve a similar result to tablets and liquid chlorine. Be sure to carefully research which bleach products are pool-safe, as well as the proper dosing amount.

Bromine: While Bromine is as easy to use as chlorine tablets, more product is required to achieve the same result. Additionally, it's more expensive than chlorine.
Another alternative includes swapping to a salt water system, which creates its own chlorine from salt in electrolysis.
Better pool days ahead
For a pool retailer, chlorine is the bread and butter of business. Skyrocketing prices and managing supply shortages are spooky for any business owner–especially when they last as long as this chlorine tablet shortage has.
If all goes according to plan, the Louisiana chlorine plant will be up and running soon, before another summer of swimming pool chlorine shortages.
In the meantime, you aren't powerless when dealing with supply chain stress. Despite the ongoing issues, you can take action to meet your business goals. Find out how you can overcome supply chain challenges with the free guide: 8 Winning Strategies to Combat Supply Chain Shortages.