← BLOG
The 2022 Amazon Prime Price Increase: Is the New Prime Membership Cost an Opportunity for Retailers?
Oh Amazon. Once upon a time, you brought me so much joy. While some orders still delight, a few recent purchases have left me faltering when it comes to your customer experience.
And now, you've decided to raise the price of my Prime subscription.
Is it time to reconsider the subscription I once would have given life and limb for?
The 2022 Amazon Prime Price Increase: How Much Did Prime Go Up?
On February 3, 2022, Amazon announced its first price increase since 2018.
With retailers (and streamers) alike switching up their retail planning strategies and finding new ways to compete, that $20 increase could have a bigger impact than Amazon executives would like to believe – and open the door for competitors.
Before we delve into why Amazon raised the price of Prime – and why I'm thinking twice before paying that increased renewal fee – let's start with the facts.
How Much Does an Amazon Prime Membership Cost?
The price for Amazon Prime increased from $119 to $139 per year for annual subscribers (an increase of approximately 17%). For monthly subscribers, a $2 increase brings the price from $13 to $15.
The monthly subscription option was introduced in 2016 as a way to reach low- to middle-income shoppers. It's a strategy that paid off (52% of subscribers pay monthly) but these Amazon Prime customers will move from $156 to $180 per year, a 15% increase.
Amazon Prime's Price Increase History
A quick glance at history of Prime membership fees, and it appears $20 is the standard increase when Amazon decides to raise subscription rates: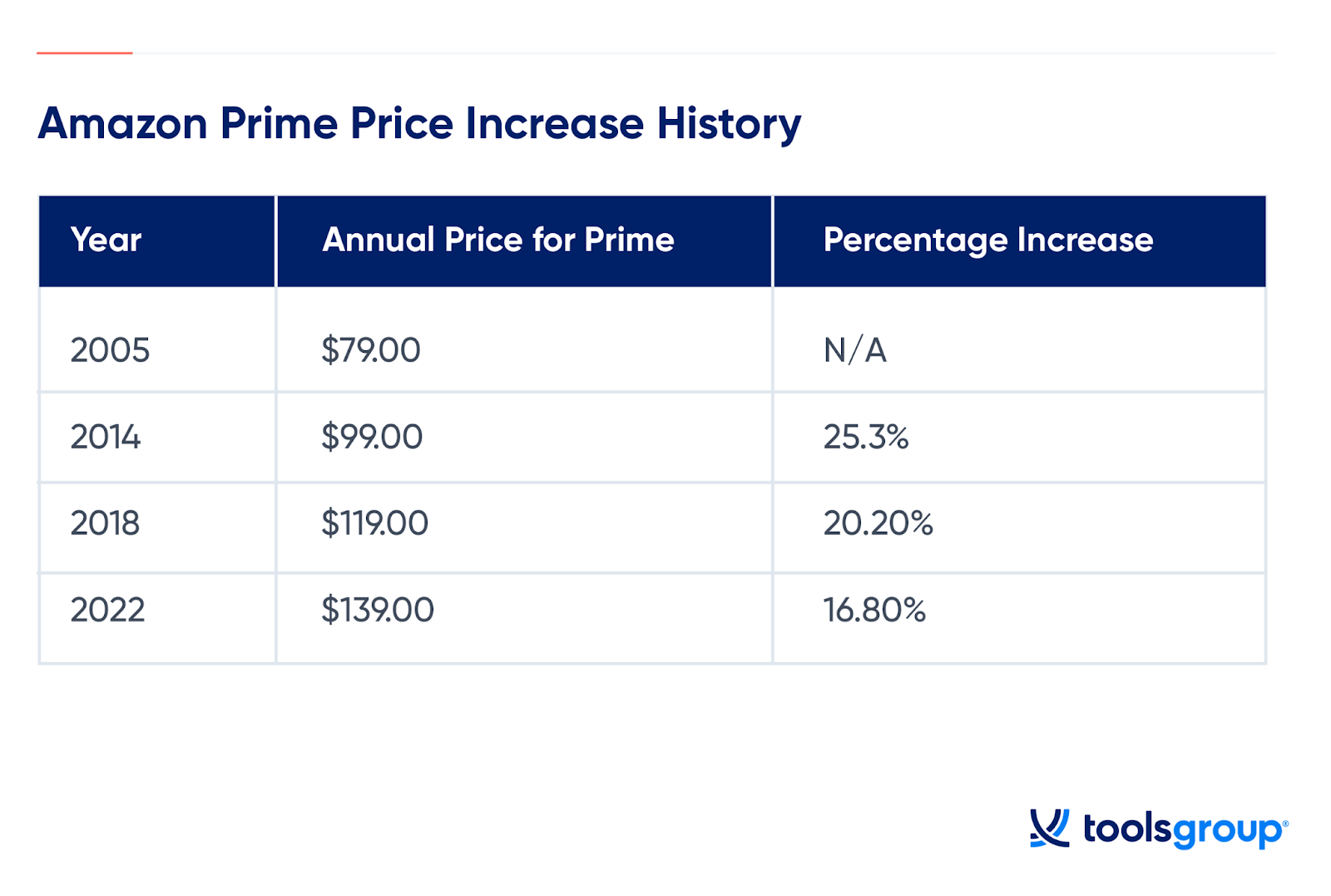 The data demonstrates that, every time that $20 was added to annual fees, the percentage increase went down. Yet I find the number $139 harder to swallow than any of the other price increases.
When the subscription fee ranged from $79 – $119, "shopping math" meant I rounded it off to the $100 price range. At $139, as much as I value (and use!) that subscription, it subconsciously feels like a bigger investment – one I wasn't prepared to make.
What Is the 2022 Amazon Prime Increase Effective Date?
The Amazon Prime price increase effective date will begin on February 18, 2022 for new members. Existing Prime subscribers will be billed at the higher rate when their subscription renews after March 25, 2022.
However, plenty of consumers have been saving where they can, and locking in that $119 annual fee by gifting themselves a free Prime membership to activate when their renewal date rolls around.
While 2021 holiday shopping showed consumers willing to pay higher prices, one of 2022's top retail trends includes impeding inflation – meaning many consumers will now be on the lookout for price increases.
Why Did Amazon Prime Go Up in Cost?
In its official earnings release, Amazon Prime's vice president Jamil Ghani cited "the continued expansion of Prime member benefits as well as the rise in wages and transportation costs" as the reason for the price increase.
Breaking it down, the three sources of the price increase appear to be 1) labor costs, 2) transportation (shipping) fees, and 3) member benefits – aka, content.
(Although it's worth noting, that earnings report also highlights a collaboration to send Alexa into space).
1. Increased Labor Costs (Plus 2021 and 2022 Pay Increases for Amazon Employees)
Andy Jassy, Amazon CEO stated in the earnings release, "As expected over the holidays, we saw higher costs driven by labor supply shortages and inflationary pressures, and these issues persisted into the first quarter due to Omicron."
Brain Olsavsky, CFO, gave additional context to the cost of Covid, explaining, "There's instances where you're paying twice or three times (the cost) for the same labor hour," and, "If someone's on leave, you're paying them and you're also paying potentially for someone who's covering the shift on overtime."
Sourcing and retaining talent has also led to offering its employees increased pay.
September 2021: An Increase to Average Starting Wage
In September of 2021, Amazon increased the average starting wage for U.S. workers to over $18 an hour.
In addition to higher wages, there have been more workers: At the same time, the company shared plans to hire an additional 125,000 transportation and warehouse employees.
February 2022: Raising the White Collar Salary Cap
On Monday, February 8th (less than a week after announcing the Prime price increase), Amazon announced it was more than doubling its cap on the base salary for corporate employees.
With reports of lower-than average corporate salaries and high churn (up to 35% in some sections of the company), Amazon increased the salary cap for corporate and technology workers from $160,000 to $350,000 annually.
Well, that is indeed one way to attract talent!
2. Shipping and Transportation Costs
In addition to increased costs surrounding a globally disrupted supply chain, Amazon is investing in its operations. According to Olsavksy, in addition to managing current volume levels, "it's also to handle getting closer to the customer and being able to ship faster."
As shared by Supply Chain Dive, in building out its "logistics empire," Amazon has:
Surpassed FedEx in package deliveries within the United States

Almost doubled its fulfillment network in 18 months

Bought 11 new Boeing 767-300 airplanes to increase its capacity for airfreight

Launched Amazon Local Selling with in-store pickup and local delivery for businesses
It's easy for Amazon to blame one-day delivery for increased transportation costs, but Gartner analyst Thomas O'Connor illustrates how Amazon's competitors are uncovering last-mile delivery cost savings with a decentralized fulfillment-front-store model.
And, here's the thing: Despite all of these investments, Amazon has been failing to deliver (literally) to the same standards I've come to expect.
(More on that in a moment…)
3. Content Creation and Streaming
Amazon is unique to other retailers for several reasons: In addition to selling everything and anything under the sun, and its AWS services, Amazon is a leader in content creation and distribution.
According to an Amazon press release, in 2021, over 200 million Prime members worldwide streamed shows and movies through Amazon.
In addition to any fees Amazon pays to provide Prime subscribers books, music, movies, and television shows, the company creates plenty of its own content in its fight to keep share of wallet amidst streaming wars.
And making those movies and TV shows costs a pretty penny. Consider the following:
The company spent $13 billion on video and music content in 2021

Amazon is set to pay $1 billion annually to the NFL for the rights to Thursday Night Football

It is expected that just the first season of the new Lord of the Rings series will cost $500 million
What Amazon Prime's Membership Cost Means for Retailers
In a world where almost everyone is trying to "out-Amazon Amazon," a price hike opens the door for retailers competing with Amazon, particularly for brands that also offer rapid delivery services.
Consumer Spend on Subscriptions: A Pivot From Streaming to Shipping
Amazon's increased costs surrounding transportation and content also represent two of the biggest opportunities for subscription revenue: Streaming and shipping.
You name it, there's a subscription for it. And while paying the annual subscription fee can result in savings and other perks, ouch – that annual fee can hurt a monthly budget when it comes due.
Which subscription would you rather put your paycheck towards: Another streaming service or another annual fee for rapid delivery?
It's a question I recently found myself pondering thanks to…drumroll please…Amazon's delivery times.
I'm your average millennial woman trying to do it all, and I admit I am guilty of leaving things to the last minute. And Amazon has always been my enabler, helping me fulfill my shopping needs on short notice.
Sadly, as of late, my trusted partner in crime has been letting me down.
I understand there are plenty of shipping and supply chain challenges, but here's the thing: I live in Chicago. I may have to deal with traffic and high taxes, but the one thing I can count on is being able to get what I need – or some version of it – in two days or less.
Lately, that hasn't been the case. Apparently I'm not alone, as proven by the answers Amazon's support team is giving customers on Twitter: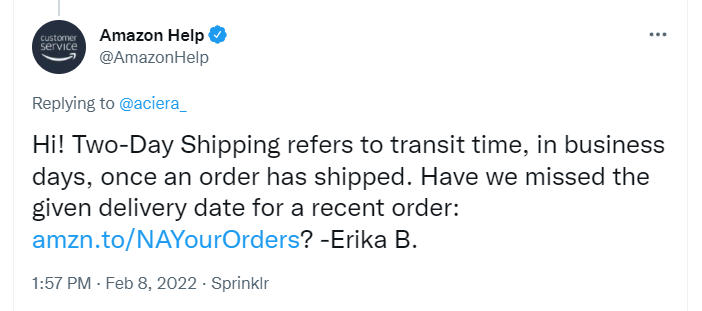 Wait…what?
To be fair to Erika B., she is not the only customer service representative to share that exact message on Twitter.
However, that's news to me. And, if that's been the policy all along, it's very different to what I've experienced as an Amazon customer for years.
Unable to get what I need at the speed I've come to expect, in the past three months, Amazon has been sending me straight into the arms of its competitors.
With Target a short drive away, I've opted for leaving my house (gasp!) to utilize curb-side pickup. (And that was before the upcoming Prime price increase).
Amazon's Dual Personality: A Opportunity for Competitors
While Amazon was early to the game, many consumers like myself now have plenty of options to choose from for both streaming and fast shipping.
Here's my question: Do people view Amazon as a retailer, a content platform, or both?
While I occasionally enjoy the benefits of Amazon Prime shows (who doesn't love The Marvelous Mrs. Maizel?), it's not the primary reason I pay for my subscription – it's a value-add to fast and free shipping.
If you subscribe to Amazon Prime purely for the fast shipping, the price hike makes Target and Wal-Mart look pretty appealing: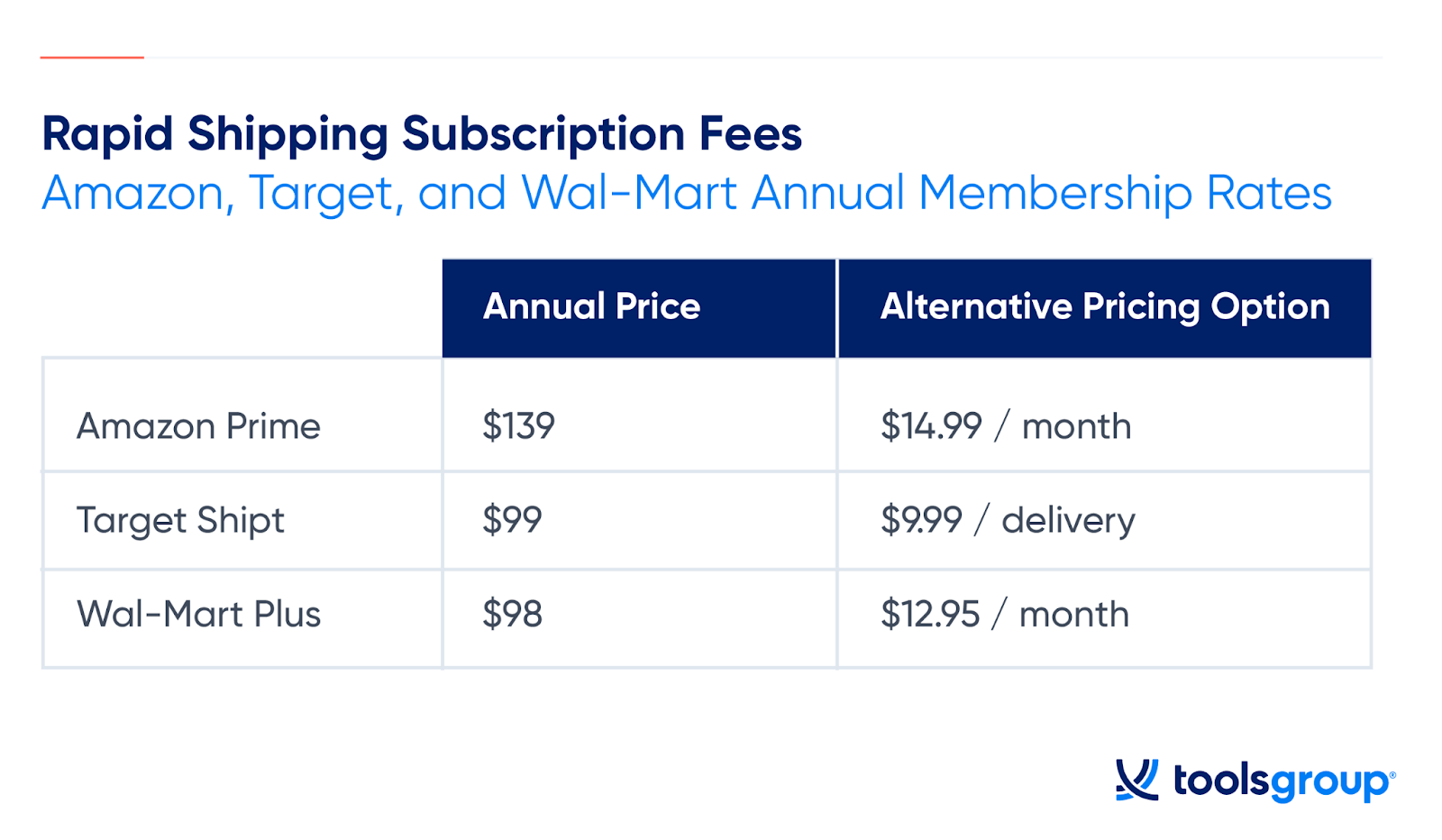 Will Amazon Lose Customers by Increasing the Cost for Prime Membership?
Only time will tell, but I have to believe that I'm not the only once-devout Amazon customer second-guessing that subscription fee.
And an early poll demonstrates the same, with only 33% of Amazon Prime customers reporting "Yes, I'm keeping my subscription" despite the elevated price: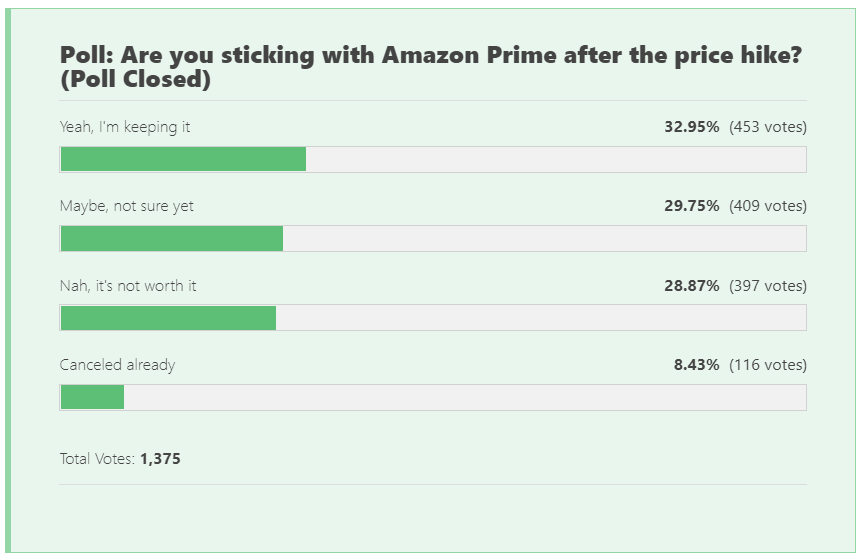 Image source: Android Central
Push come to shove, chances are, I'll renew this year, but long term? The bad taste in my mouth depends on how well Amazon delivers (literally…you'd be surprised how many of my packages are left at my neighbor's house…) and if the competition steps up to the plate.
Is the Amazon Prime Price Worth it? Reasons I'm Rethinking My Prime Subscription
When Amazon released its quarterly earnings results, shares spiked over 17%. (Hey what do you know – the same as that 17% Prime increase, how's that for a coincidence?)
While the financial powers that be must have faith in the price raise, there are several reasons the decision may open the playing field for other retailers.
1. Household Items Don't Call for Brand Loyalty
Here's the thing when you're selling the household commodities Amazon, Target, and Wal-Mart are known for: I don't care who I buy my toothpaste from.
I care about getting what I need, when I need it.
And, in addition to Amazon's slower shipping speeds, global supply chain disruptions mean I can't trust Amazon will have what I need. (Anyone know where you find some plain Special K? Asking for my mom. Seriously.).
With omnichannel retail and curbside pickup, proper demand forecasting and allocation give brick-and-mortar stores a competitive advantage.
2. Consumers Are Taking a Closer Look at Amazon's Prices
In the past, the convenience of Prime meant I've been willing to overlook – or at least not take the time to compare – if Amazon charged more.
However, a raise in subscription fees lowers brand trust, causing consumers to take a second look.
Take it from Kelly Main, who found the Prime price increase propelling her off of the couch and into Walmart, where she found she could save $65 annually on Pert Plus shampoo – $2.88 at Walmart compared to a whopping $8.30 on Amazon.
3. Algorithm and Assortment Frustrations
The combination of Covid-19 and a trusted return policy has led me to purchase more clothes from Amazon than I ever would have imagined.
But trying to find the clothes I'm looking for is far from easy. No doubt there are hundreds and thousands of dresses to choose from, but the algorithm seems to give me the same results time and time again – making the "virtual browsing" experience feel impossible.
And, I don't know if it's the algorithm or the assortment planning of Amazon's third-party sellers, but year after year, from shoes to skirts, the products don't seem to differ.
Yes, I turn to Amazon for fast and free shipping, but the product assortment on offer needs to match my needs – and appear in my search results.
If not, well, Asos offers its Premier Delivery service for $19 a year; a whole dollar less than that $20 price increase.
4. A (Sometimes) Sub-par Customer Experience
According to PwC, customers are willing to pay a price premium of 16% for a great customer experience.
Amazon's 17% Prime increase just barely extends beyond that 16%, but begs the question: Has its customer service earned the brand affinity required to overlook raising price?
To gauge Amazon's customer sentiment, let's turn to Google.
If we begin typing "Why did Amazon…" Google will automatically suggest some popular searches: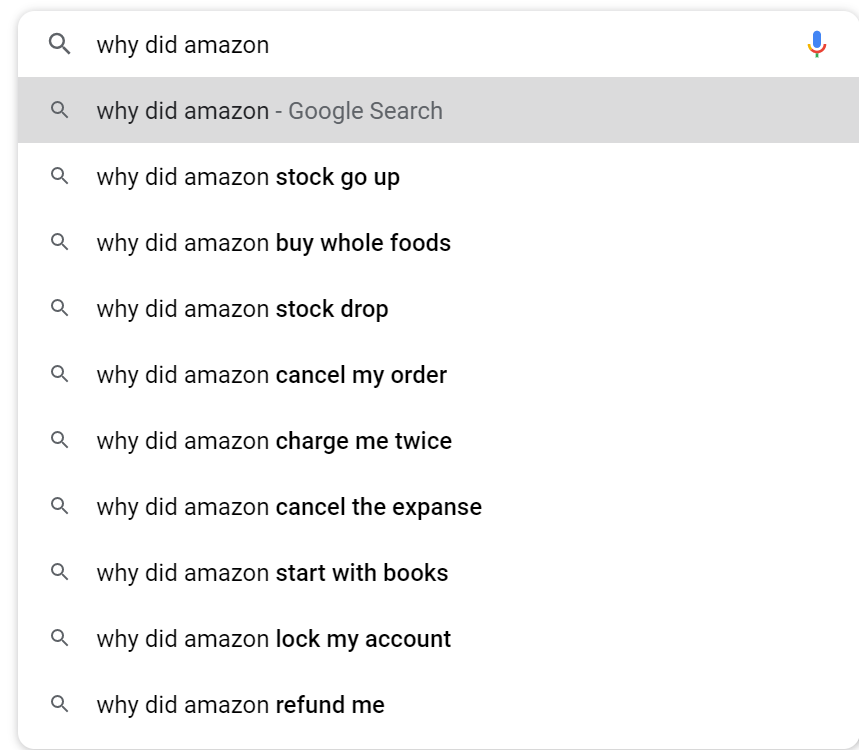 However, from canceled orders to locked accounts and double charges, our Google experiment demonstrates an Amazon customer experience that is not always stellar.
The same PwC survey shares that 79% of US customers may switch to another brand for a better price. This, combined with the fact that 59% will walk away from a brand after several bad experiences, demonstrates a potential one-two punch to Amazon's customer loyalty.
Amazon's Competitive Edge – And the Price We're Willing to Pay for Convenience
So…here's the thing.
Yes, I've got a few frustrations with Amazon. But I can't deny I'm willing to pay the price for convenience.
If I'm being honest: I actually took a five-minute break while writing this article to place an order for same-day grocery delivery on Amazon Fresh.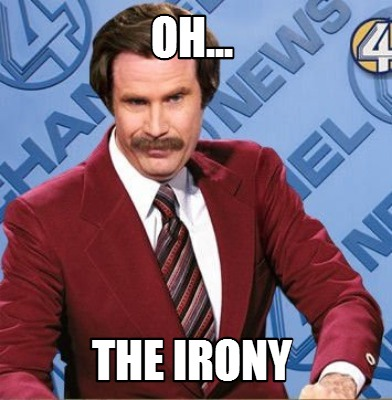 Image source: Meme Creator
I'm always willing to play devil's advocate, and can admit Amazon Prime still provides plenty of benefits.
Getting my groceries delivered through Prime has been a game-changer (and one of those perks of city living, despite the previously-mentioned shipping delays for other product categories).
I primarily turn to Netflix and Hulu when streaming, but movies I downloaded to my Kindle from Amazon Prime did help me pass the time during a five-hour layover.
And I'm not going to lie – I'm a big fan of Amazon's return policy. The ability to package returns from multiple orders into one single shipment to drop off at UPS has directly impacted how much I'm willing to spend.
While Amazon's status as the ecommerce giant can leave room for frustration, it has also become the foundation for how I spend.
If I'm going to pay one yearly subscription fee for fast and *free* delivery, years as an Amazon customer mean I know and (mostly) trust what I'm going to get in return for that $139.
And yet…
To Target, Wal-Mart, and any other retailers who may be listening: Now is the time I'm open to hearing other offers. (Anyone offering a free one-month trial?)
Amazon's price increase might be your best opportunity yet to win the hearts and wallets of customers (like me) ready and willing to pay for convenience.
Find out more ways retailers are overcoming supply chain shortages and staying ahead of the competition at the ToolsGroup blog.