← BLOG
Do You Have What It Takes to Be a Supply Chain "Pro to Know"?
Global organizations are wrestling with big, strategic change initiatives in a volatile macroeconomy blighted by years of pandemic and now facing wartime disruptions.
A staggering 75% of organizations say they are dealing with more regional or global high-impact disruptions than they were just five years ago, and 68% are constantly responding to significant unplanned–and unprepared-for–disruptions. (Gartner)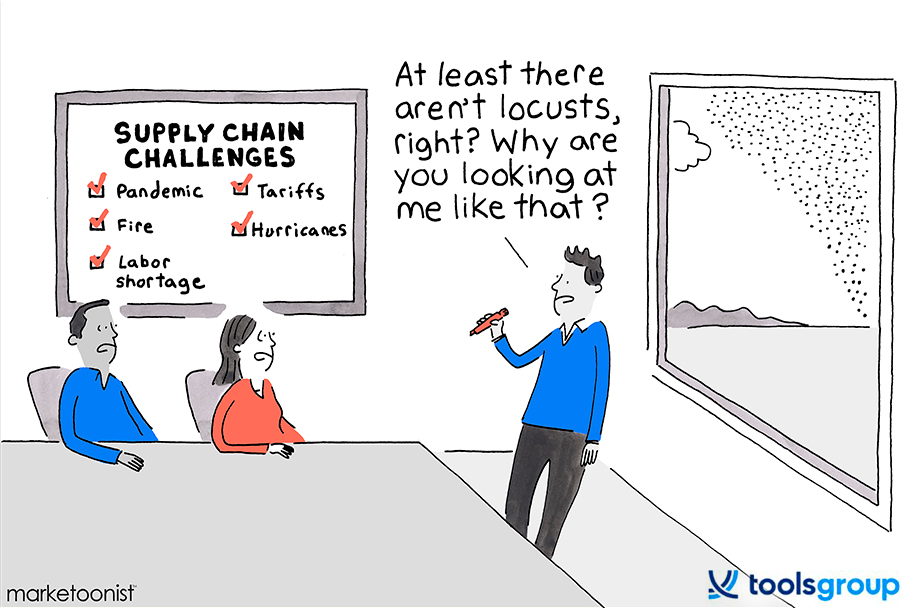 Many companies have stepped up their supply chain planning digital transformation programs to overcome today's supply chain challenges. Given the supply chain's strategic importance and the amount of change currently underway, there's never been a more momentous or exciting time to work in the profession.
With the range of priorities and concerns organizations face, supply chains need every skill imaginable. That's why, these days, you could never pick a supply chain professional out in a line-up. Opportunities abound for people in a wide range of roles including software engineer, data analyst, merchandise planner, line-of-business leader, transportation manager, and C-suite executive.
ToolsGroup team leaders Mauro Adorno and Rob Kaufholz–both recently recognized as Supply & Demand Chain Executive's Pros to Know–prove that having a diverse range of skills and experiences can really give you an edge. Let's take a closer look at their backgrounds.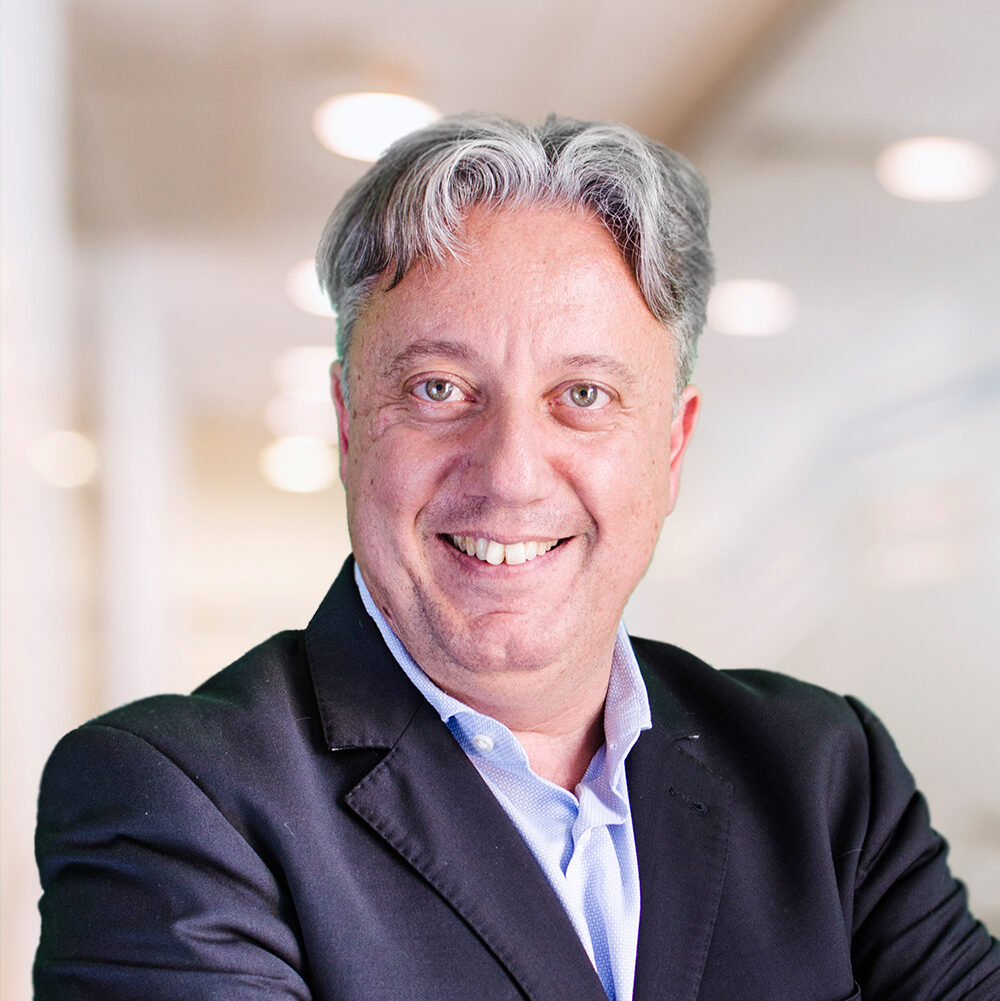 Mauro Adorno, Chief Operating Officer EMEA & APAC at ToolsGroup
Mauro is a classic 'polymath,' as competent at conceiving and building a new e-commerce venture as he is driving complex digital transformation with multiple stakeholders in a large corporate enterprise. He is a huge asset to sales & operations planning (S&OP) initiatives, because he is responsible for both sales and operations in his current role –  and has been in previous ones.
Before joining ToolsGroup, Mauro worked for two large manufacturing companies – Fiat Chrysler Automobiles (FCA), where he was Supply Chain Methods Manager, and Telecom Italia, as COO of Matrix S.p.A, a venture within the Group. At FCA, Mauro's crowning achievement was a two-year project to re-engineer the European-wide container management process for Fiat cars and trucks. As COO of Telecom's Italia's new Matrix S.p.A business, Mauro made a similar impact, for a completely different type of operation. At this pioneering online advertising and ecommerce business, Mauro was responsible for digital transformation, including building the entire order to cash process from the ground up.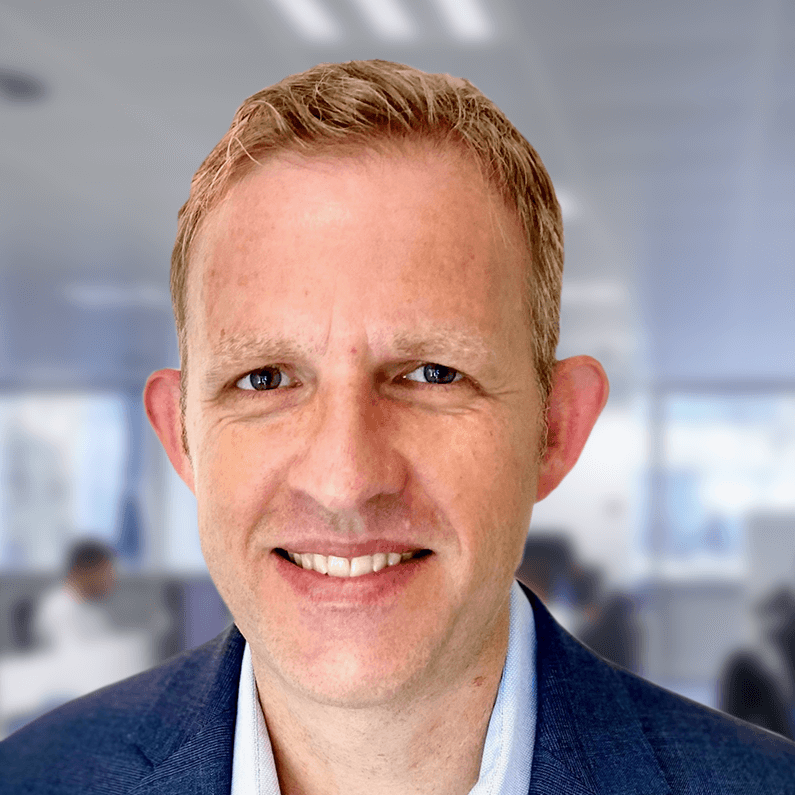 Rob Kaufholz, VP of Product Innovation at ToolsGroup
As VP of Product Innovation, Robert (Rob) applies advanced analytics, machine learning and other technologies to help businesses reduce costs, optimize performance and create competitive advantage. In this role he is researching and testing some of the most innovative, differentiated new technologies to potentially embed into ToolsGroup's supply chain planning platform. But Rob is no armchair (or even desk-based) technologist. For nearly 25 years, Rob has been earning his stripes in supply chain's front lines, walking the shop floors, then applying his skills to solve highly complex problems in global industries from steel to footwear.
Rob's first supply chain job was as an industrial engineer for the steel giant ArcelorMittal, where he first saw the power of applying algorithms in a production environment. He developed and applied a sophisticated optimization algorithm that  improved a key production process by 64 percent and architected a constraints-based production system that optimized planning across 31 steelmaking processes. This led to a stretch of consulting that lasted roughly eight years, first at PwC Consulting, then IBM Business Consulting Services, and finally Convergys. Later he spent 10 years as Director of Supply Chain Development at the global footwear brand Crocs, where he optimized processes including procure-to-pay, inventory management, capacity planning, and order management. He also designed an inventive 'e-Kanban' demand-driven inventory replenishment system.
Although Mauro and Rob are very different characters, they share a few key traits in common: a passion for driving measurable customer success, intellectual curiosity that drives continuous learning and growth, and last but not least, personal warmth and generosity as colleagues.
Congratulations to Mauro and Rob for their well-deserved recognition as Supply and Demand Chain Executives 2022 Pros to Know!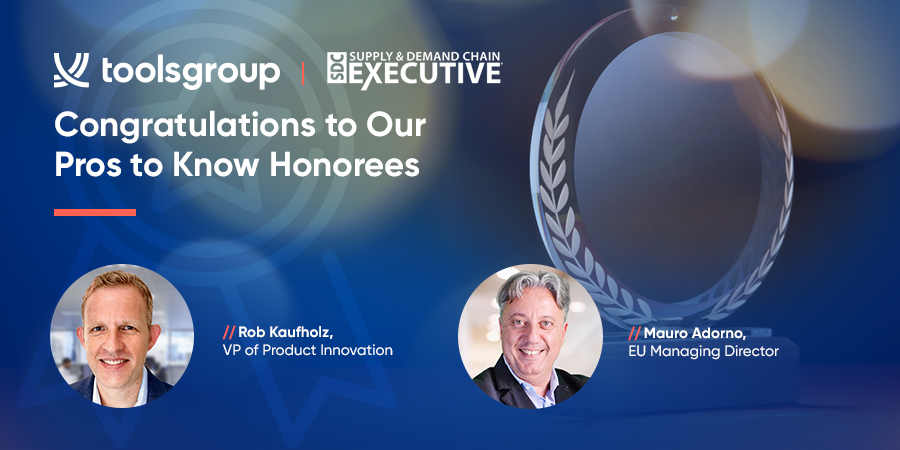 Interested in joining our growing team of supply chain 'Pros to Know'? Visit our Careers page to check out our current opportunities around the world.