← BLOG
6 Customer Service Examples To Maximize Customer Loyalty
Today, there's little reason for customers to stick with a company if they are not satisfied. Competition is intense. There are plenty of other businesses ready to compete on price and service. What can you do to make sure your customers stay with you?
Several factors contribute to customer loyalty, but providing excellent customer service—and a top-notch experience–is one of the most important in driving retention. Many businesses are already capitalizing on the benefits of loyalty programs; in fact, over 90% of businesses now offer them.
There are lots of reasons for retailers to love loyalty programs. They increase customer spend, lifetime value, and profitability. The best loyalty programs add significant value for customers and retailers alike.
However, simply having a loyalty program is not enough. Here's a look at six customer experience examples to help you maximize long-term customer loyalty.
6 Examples of Excellent Customer Experiences
Among the best places to look for customer experience inspiration are successful, highly regarded businesses. As demonstrated by these six examples, their customer-centric approach, and forward-thinking customer service initiatives, earned them the regard they hold–and provide excellent examples for inspiration and ideas.
1. Lush: A Retailer with Customer Service that Builds a Relationship with Buyers
The soaps and skincare industry is a thriving one. In fact, the global skincare and cosmetics market is expected to reach US$89,550 million by the end of 2027. To make it as a brick-and-mortar cosmetics retailer, your brand needs to stand out.
At Lush, every customer is treated with the utmost respect. Their time is highly valued.
After being immersed in an exquisite mix of scents and smells, customers are immediately approached by an on-floor rep and given specific recommendations according to their needs. Each customer is treated like a friend, one worth investing time and energy into.
Not only that, but the store is set up for sampling. There are stations where customers can get their hands washed, rinsed, and massaged with fragrant soaps and oils on display. And of course, their product display isn't short on eye-candy.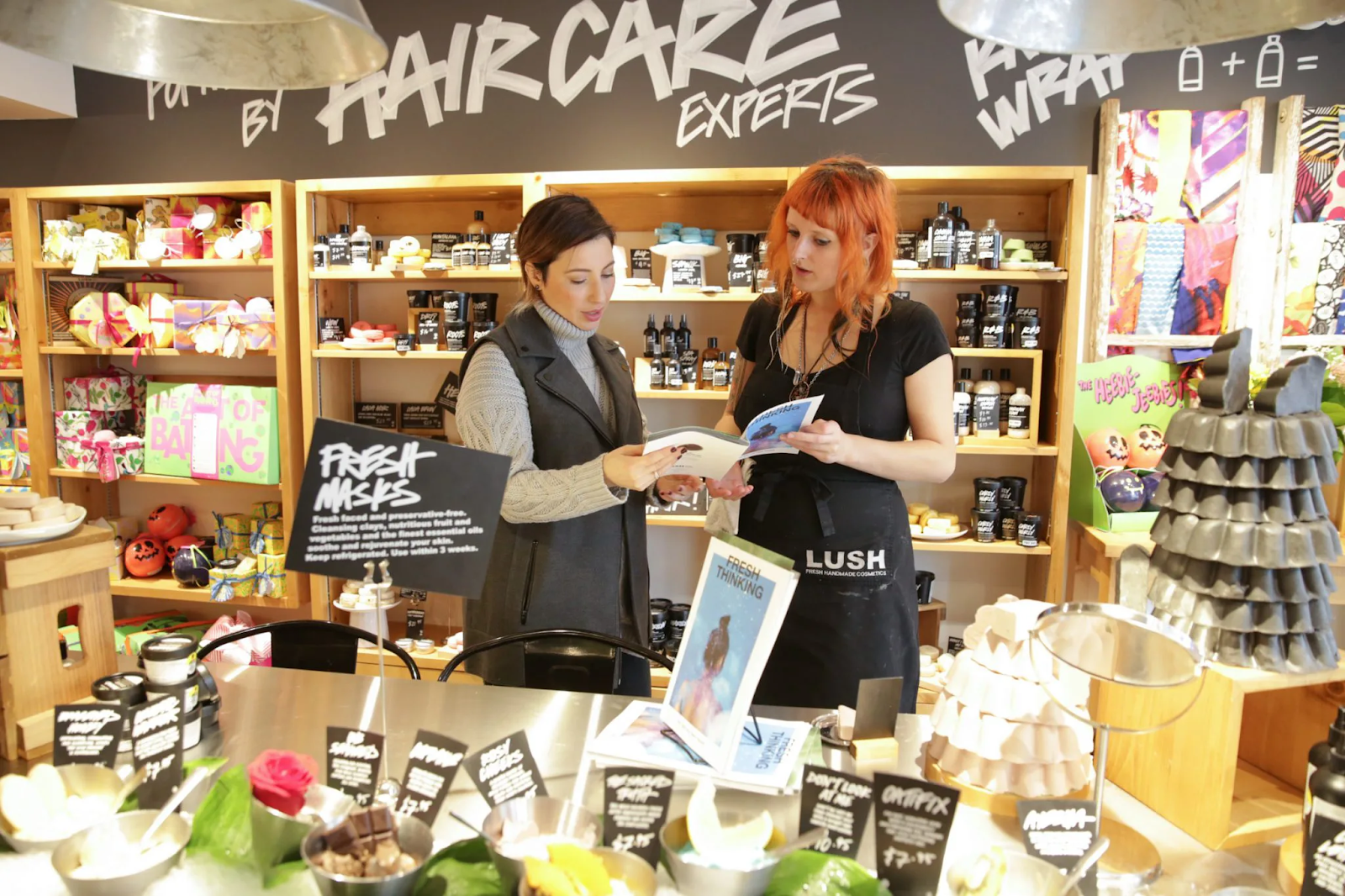 Image source: National Retail Association
How does building an emotional connection with customers increase loyalty?
Research shows that, in the current retail climate, customers value an emotional connection even more than they value customer satisfaction. Lush takes advantage of this by using every opportunity to build rapport with their in-store customers.
By showing clients that they care, Lush's customer service reps build a loyal base of returning buyers who rely on their expert advice and friendly guidance.
As a result, Lush has not merely survived but prospered in the highly saturated skincare industry.
2. Adobe: Customer Service that Stays Ahead of Technical Issues
Adobe employees understand the importance of their customers, and are dedicated to providing their product users with a great customer experience.
The company knows business professionals use Adobe products for a wide range of functions, including content creation, data collection, design, and more. And because completing these tasks depends on consistent product uptime, Adobe works to stay ahead of any issues that may arise.
This is an incredibly smart move. No one wants to wait on the phone for hours trying to resolve a technical issue, especially when they are busy at work. So how does Adobe do it?
Adobe has social media accounts dedicated to providing care and support to its customer base—@AdobeCare. These accounts are responsible for keeping customers in the loop.

Image source: Twitter
When the platform encounters any outages or bugs, the company doesn't wait for complaints to flood in.
Instead, Adobe offers transparency: The company makes issues known publicly via social channels as well as email so that customers are the first to be made aware of any problems: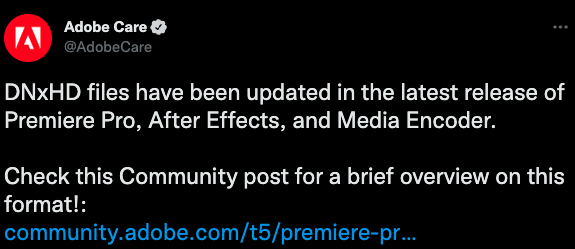 Image source: Twitter
How does communicative and transparent customer service increase loyalty?
Offering customers true transparency and staying ahead of technical issues demonstrates real initiative on Adobe's behalf, and it shows that they care about customers.
They've built a confident base of customers who trust them by demonstrating that the Adobe team is fully aware of–and in control of—any technical issues that arise.
The company's speedy communications also ensure customers aren't left feeling lost or alone when problems occur. Comprehensive employee scheduling software can go a long way if you'd like to emulate their methods for predictive maintenance.
3. IKEA: A Retailer Providing an In-Store Experience that Customers Love
Most people who visit IKEA would likely describe it as an "experience." It's a shopping journey like no other, in which you are guided by arrows through passages of fully assembled and furnished rooms.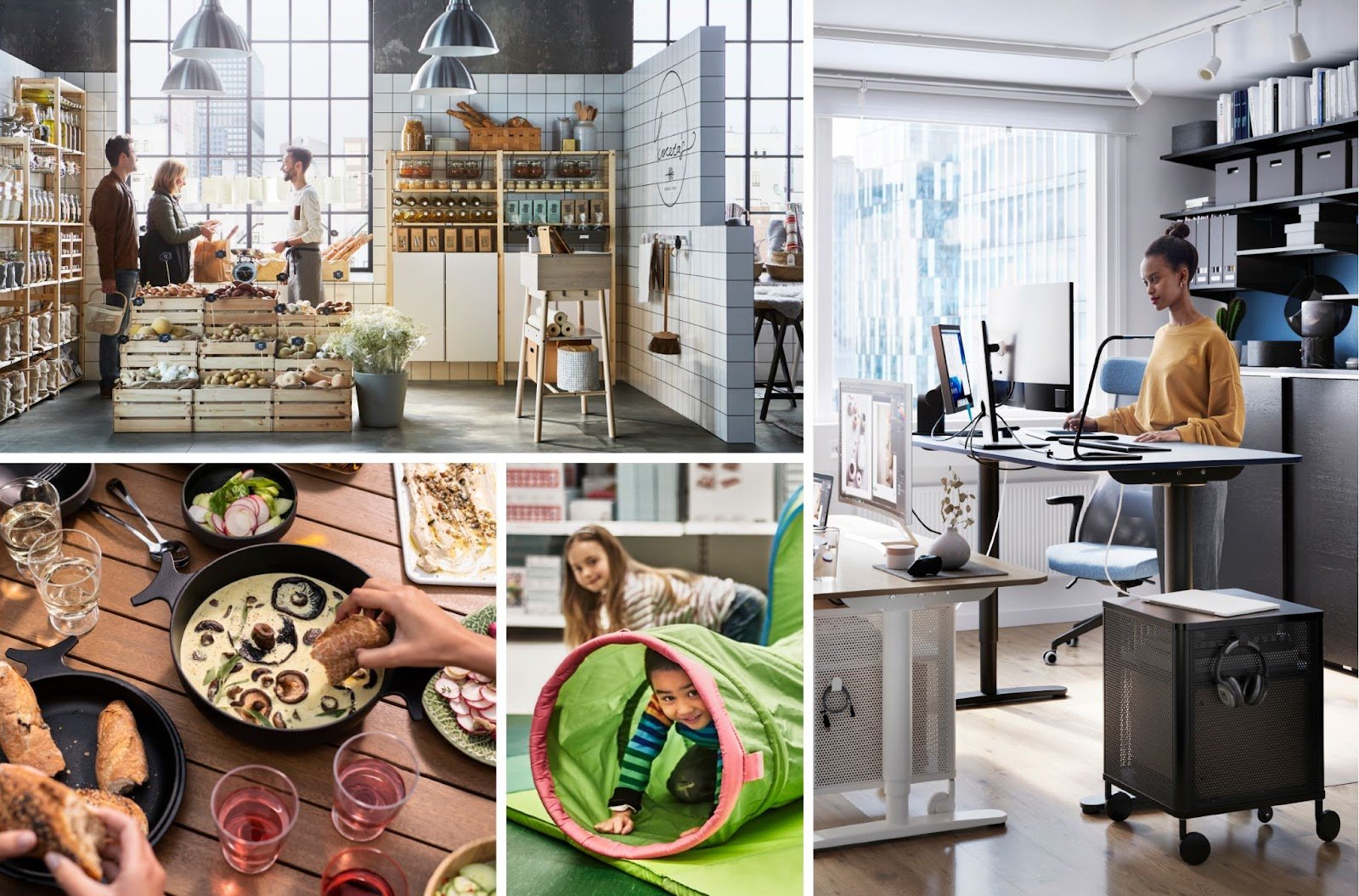 Image source: Ikea
While many furniture stores deploy sales assistance to give customers the full buying experience, IKEA uses its displays to show customers exactly what pieces of furniture would look like in their homes. This simultaneously reduces the need for salespeople and addresses customer needs.
IKEA also has cafés and child play areas, which provide customers with a unique and convenient furniture shopping experience.
IKEA avoided becoming a novelty by providing well-made furniture plus a unique but efficient buying experience, so visitors are likely to come back again and again.
It's a strategy that has paid off, turning Ikea into a beloved destination: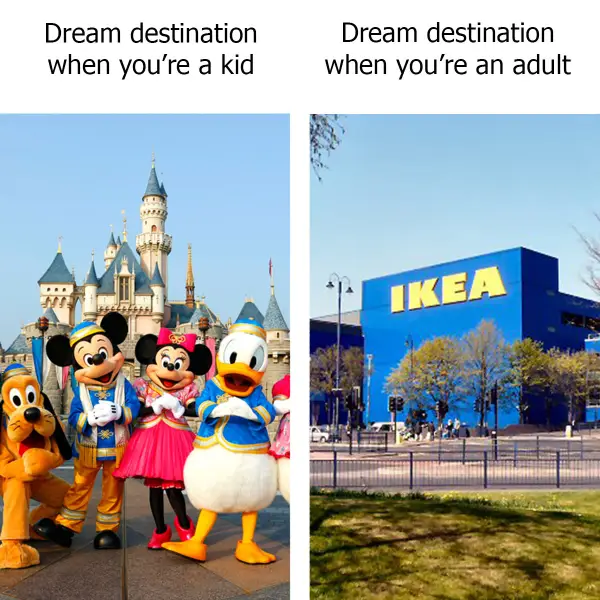 Image source: Buzzfeed
How does a great in-store customer experience boost loyalty?
There really is no place like home. IKEA makes customers feel at home by arranging their stores as a series of showrooms, completely furnished and stylishly designed. By making each store inviting and intriguing, they encourage customers to favor their experience over other furniture stores.
Does it work? Well, IKEA has become one of the largest retailers in the world—so their strategies are clearly effective.
Success in retail requires having the right products in the right stores.
Discover how to maximize your profitability by optimizing your retail product assortments with
4. Lyft: A Service Supporting the CausesCustomers Care About
Lyft clearly communicates its mission and values to the public, often speaking out on issues like carbon neutralism and identity equality. They do so with authenticity—not for the sake of appealing to the masses.
The company communicates these stances to customers via email, articulating what they stand for and why. For example: Lyft announced a strong stance against identity discrimination as part of its hiring policies, and aims to make transportation available to all demographics.

Image source: Lyft
The company also made a significant donation to the American Civil Liberties Union (ACLU) when discriminatory migration acts were passed. This showed that the company wasn't just all talk; real, tangible actions were taken to align with Lyft's values and ethics.
How does corporate responsibility drive customer loyalty?
70% of Americans believe it is "somewhat" or "very" important for companies to make the world a better place—and Lyft is certainly contributing to specific causes.
This means customers can look at their efforts and feel satisfied they are doing something to give back. When making purchase decisions, brands who demonstrate care for others can offer a competitive advantage.

However, companies must always remember: While social responsibility can drive customer loyalty, first and foremost, the support behind any cause must be authentic.
If not genuine, customers will see right through you, causing harm to brand reputation and your bottom line.
5. First Choice Liquor: Service and Pricing that Deliver Customer Value
When running a liquor store, the competition is tough. Most often, customers simply shop at their closest shop rather than favoring a certain retailer. Other times, price can be the deciding factor.
Do your pricing strategy and demand forecast align?
Retail pricing software enables you to more accurately predict consumer demand based on price, improving your forecast accuracy and maximizing revenue opportunities.
Australian bottle shop First Choice Liquor tackles this issue by presenting customers with an offer they can't refuse: price-matching: "Show us a lower price on an identical stocked liquor item at competitor premises within 10 kilometers and in the same state, and First Choice Liquor Market will match the price."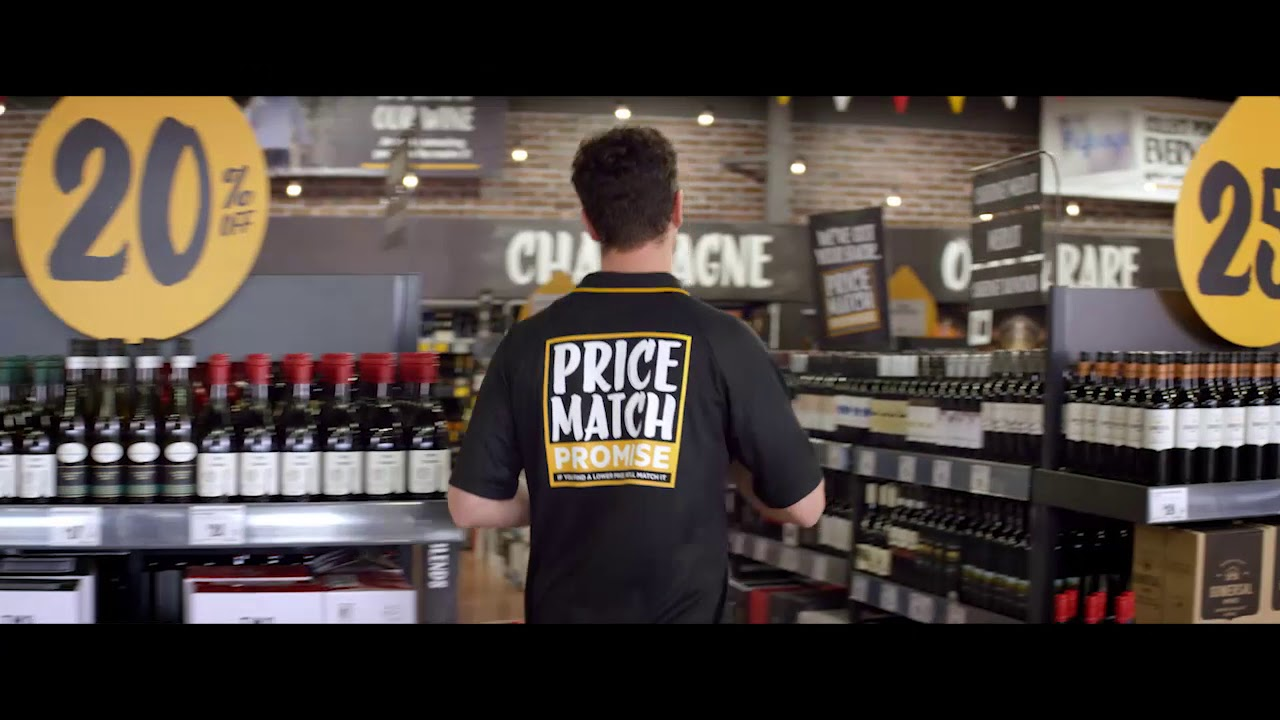 Image source: YouTube
The company is also known to have friendly and competent staff who truly put their customers first. For example, the Aussie retailer even helps people take their bags out to their car when needed.
How do pricing and promotions improve customer experience?
Price-matching is an incredibly smart move for liquor stores, as it gives customers an incentive to become loyal regulars at the store rather than going to other shops.
The promotion strategy offering a 10-kilometer radius also means that at least one location of each major alcohol retailer will usually be covered—ensuring the price-matching promise isn't just a gimmick.
Providing the products consumers want – when they want them, where they want them, and at the desired price point – keeps customers satisfied while building brand trust. That trust leads to long-term loyalty, particularly when First Choice Liquor fulfills its brand promise.
Don't risk a pricing strategy that leads to stockouts and disappointed customers.
Find out how this global footwear retailer used pricing, allocation, and automated replenishment software and sold two million more units on Black Friday than the year prior–maximizing customer loyalty and retailer profits.
6. Buffer: Software that Makes Customer Support Easy to Access
As a marketing service itself, Buffer makes doubly sure that its customer service is highly functional and accessible. On the Buffer app, there is an option to search for support information and resources on every single page, so that customers have instant access to the information they need.
There is also a comprehensive Help Center that includes a search bar, pre-written comprehensive guides for a range of functions and issues, and video tutorials on how to use the various features of the Buffer app and website.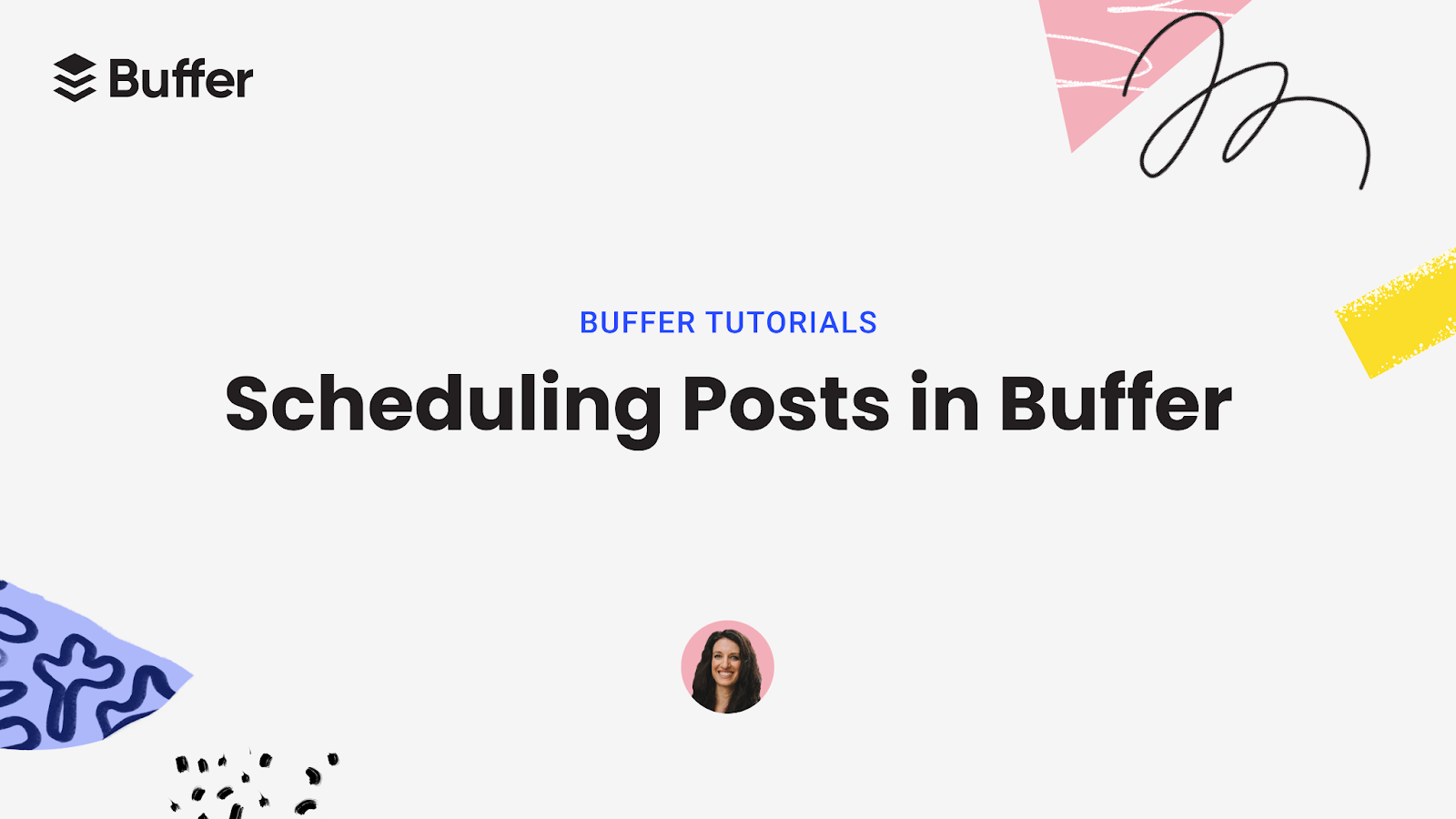 Image source: Buffer
In addition, the brand also conducts webinars and live streams to keep customers completely up-to-date and well-informed.
How does easily accessible support build customer loyalty?
Did you know that the majority of consumers will remain loyal to brands that provide high-quality customer service, even if those brands make occasional mistakes? Great customer service truly has the power to turn one-time shoppers into long-term loyal customers.
By providing comprehensive customer service avenues, Buffer ensures that its customers feel supported every step of the way—and therefore, remain loyal time and time again.
How Great Customer Service Drives Loyalty
So, there you have it, six noteworthy examples of excellent customer service. Why should you pay attention to these customer-driven strategies?
The statistics might surprise you. For most companies, 65% of business comes from their existing customer base and 80% of profit comes from a base of just 20% of existing customers—their long-term loyal brand advocates.

While the chances of selling to an existing loyal customer are over 60 percent, new customers have a less than 20 percent chance of making a purchase. Logic follows that a large share of marketing efforts should be focused on existing customers. Personalization and customer retention are among the top retail trends which quite help in building loyalty.
Engaged and loyal customers have also been estimated to spend 60 percent more than one-time or disengaged customers. Not only does a great customer service experience create loyal customers, but it also persuades your customer base to spend more money with you!
The Benefits of Excellent Customer Service
While there's certainly more than one way to build customer loyalty, it's clearly wise to  invest in creating a better customer service strategy.
Considering that 96% of consumers identify customer service as being an important factor in their loyalty toward brands, it's worthwhile to spend at least a significant share of your budget on making customers feel at home.
In the battle for market share, customer service excellence is becoming a necessity—especially as the majority of customer service (CX) experts believe that customer expectations are rising, which makes it more important than ever to focus on the customer experience.
The Impact of Great Customer Service on Business Growth
Research shows that significantly improving customer service can:
When it comes to maximizing revenue opportunities, these statistics demonstrate that delivering excellent customer service pays off in profitability.
Optimizing Service Levels to Drive Customer Loyalty
It's no simple task to deliver a consistently great customer experience—or ensure long-term customer loyalty. While there are no shortcuts, a dedication to customer service pays off. And, as your consumer base begins to grow, you'll be able to recognize which strategies work best and which can be scaled back or stopped.
And remember: Customer retention depends on more than loyalty program perks.
With supply chain disruption and inflation on the rise, retailers today are finding loyalty more challenging than ever. In fact, when faced with stock-outs, only 13% waited until the product was available.