← BLOG
Executive Q&A: Business Innovation May Be Silver Lining of Supply Chain Crisis
They say necessity is the mother of innovation, and businesses around the world are fighting back at the ongoing supply chain crisis with planning and operational improvements. Here's a closer look at how businesses are adapting to the new reality of constant uncertainty.
This Q&A was adapted from a January 2022 webinar with Daniel Harms, President of Americas for major parts manufacturer/distributor Optimas Solutions, and David Barton, General Manager of North America for ToolsGroup. 
As a manufacturer/distributor, how has your business changed in the aftermath of COVID?
[Daniel] The short answer is everything is more challenging right now as a result of the economic pause and subsequent reawakening from COVID. Optimas provides end-to-end solutions that result in billions of parts delivered and managed for manufacturers around the world. The principles of supply and demand are playing out in availability and pricing for raw materials, shipping containers, cargo ship space, truck drivers, and fuel prices.
In the US our business has seen tremendous growth in demand from on-shore and regionalization strategies.
We've made significant investments in people, process and technology to better assess and meet demand with the reliability customers expect.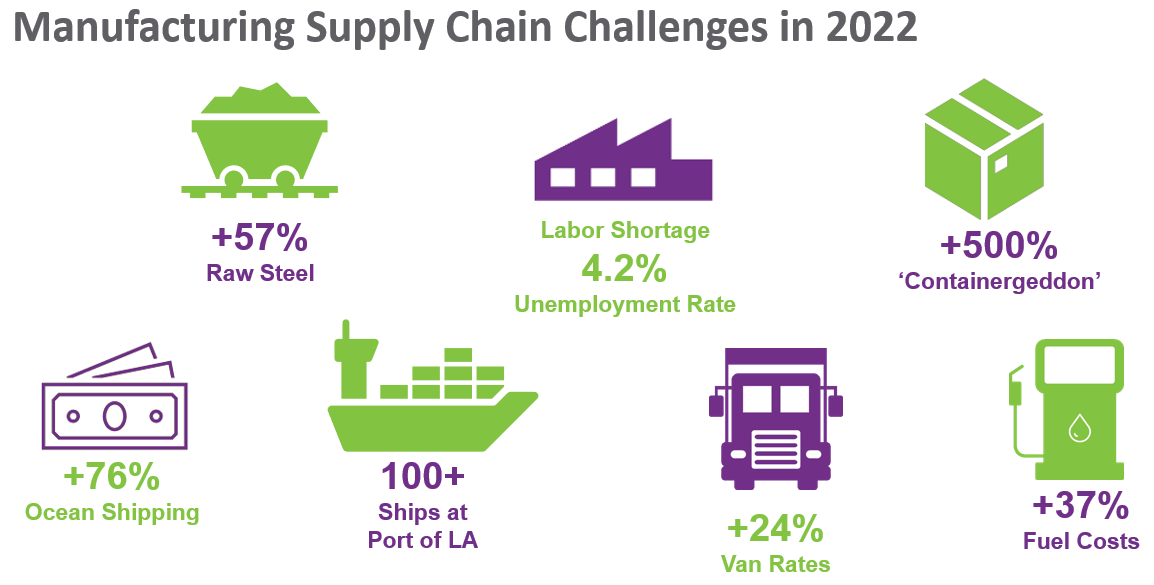 Image source: Optimas

What strategies have you used to maintain service to customers amid all the volatility?
[Daniel] I'll highlight just a few of the strategies that have helped us maintain service despite what's happening in the supply chain.
Shifting product sourcing to regional partners and diversifying our supplier base further has made our supply chain more reliable.
Better demand planning and inventory management amid uncertainty helps us be a better supplier/partner to our customers and reduce total cost. Because our forecast is more reliable, we can ensure we have a healthy level of safety stock and better service to customers. We've been able to increase inventory in the right places to cover uncertainty.
Distribution strategy improvements – We're storing inventory closer to the customer. We recently opened distribution centers in the US and Mexico so parts can be minutes away from production lines.
Adding new machinery and quality lab equipment at our US and UK manufacturing facilities has significantly increased our capacity to meet demand.
Having digital planning tools provide visibility into demand, strengthen forecasting, and automate ordering and delivery. It also enhances quality of work life for our teams and has helped us attract and retain high-caliber talent.
"Of the companies that had difficulties managing their supply chains during the crisis, 71 percent were still ramping up their use of advanced analytics." (McKinsey)
What are some of the most promising supply chain planning tactics you're seeing customers using to stay competitive?
[David] There are two main areas of focus for supply chain companies:
The immediate need is to get through this phase of clogged supply chains caused by the pandemic's bullwhip effect. Our customers like Optimas are using innovative planning methods to do this. A few examples are:
Constraint-based planning – when you can't order everything you normally would, it's crucial to be able to have a clear view of upstream supply and plan and optimize constrained supply.
Making the best use of available inventory by allocating the stock you have on hand according to business goals, e.g. profitability and maximizing sales.
Using demand shaping methods like promotions and price optimization are effective ways to shift demand to available products.
Rationalizing product portfolios – It's an ideal time to identify the products that are surging in demand and those that are dwindling, and determine the strategic value of each product in your portfolio.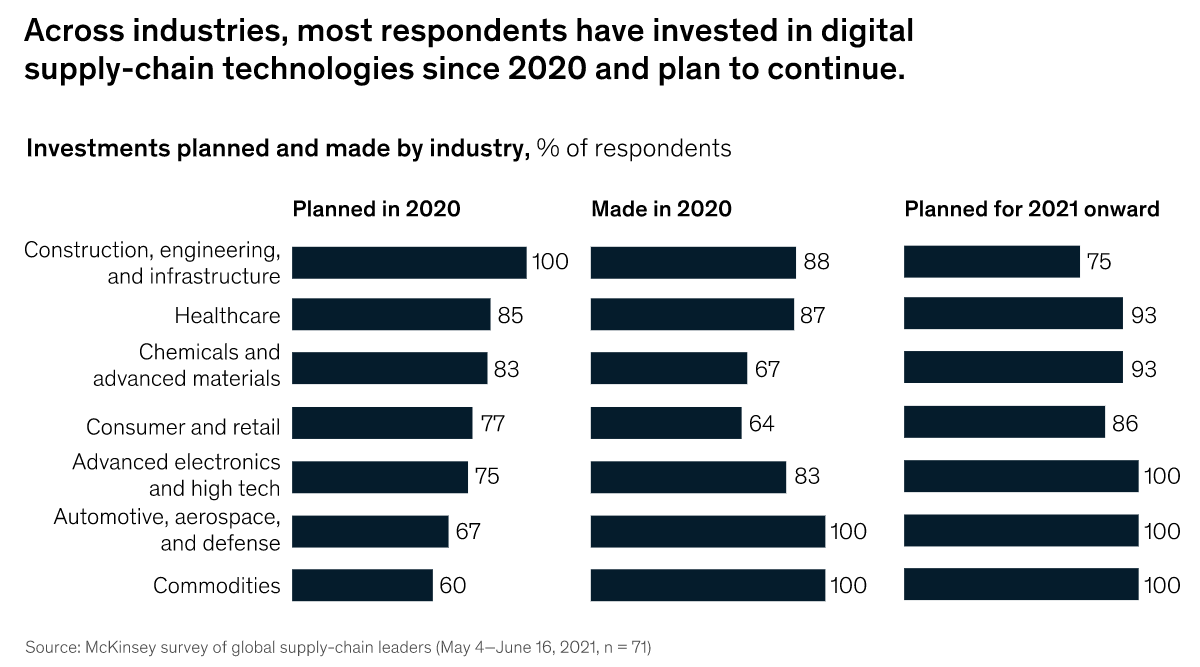 Image source: McKinsey
The next area of focus is to be ready for recovery. Experts are saying now that we may see some relief mid-way into this year. That means companies need to be thinking ahead to what's coming next while maintaining a much faster pace of forecasting, inventory planning and replenishment and management through automation.
The wave of innovation, inspired by the pandemic, is now what customers expect.
The wave of innovation, inspired by the pandemic, is now what customers expect." 

What advice do you have for companies facing supply chain uncertainty?
[Daniel] As the saying goes, never let a crisis go to waste! I recommend companies and teams be deliberate, especially today, in setting short, mid, and long-term goals, and think in terms of what you could do better or differently to give customers that new level of post-COVID service they expect. Here are a few considerations that were crucial for Optimas:
Embrace all aspects of automation and data management. Capture data so you know where buffer levels should be so you'll be prepared for a future crisis.
Use data analytics to improve demand forecasts and reduce the need to expedite products when demand spikes catch customers by surprise. We use ToolsGroup demand forecasting tools powered by artificial intelligence (AI), coupled with data visualization, to get early warnings about potential demand spikes. The proactive communication that ensues strengthens our customer relationship and reduces "rush" events for our teams.
Right now, inventory is the new king and its reign is going to last a while. For Optimas, this means continuing to regionalize our sourcing, including whether our manufacturing facilities in Illinois (USA) and Droitwich (UK) can make a product and reduce the time, cost and risk for customers.