← BLOG
5 Can't-Miss Insights from the Retail Technology Show 2023
April 26-27, the Retail Technology Show brought together Europe's most forward-thinking retailers and leading innovators, welcoming 47 of the Top 50 UK retailers and brands to discuss the latest ideas, technological advancements, and retail solutions.
We were delighted to meet so many retailers and discuss the vision, goals, and strategies that are driving the next generation of consumer experiences and retail planning.
Based on numerous conversations with professionals across the industry, here are our top five takeaways from Retail Technology Show 2023.
1. Inventory Remains Make-or-Break for Omnichannel Success
With brick-and-mortar stores opening again, new markets beginning to emerge, and product diversification increasing, efficient omnichannel management is becoming both more complicated and more essential.
The retailers we spoke to are fully aware that customers have plenty of choice when it comes to shopping. Omnichannel itself has changed, thanks to the proliferation of sales channels which now include in-store, ecommerce, BOPIS (buy-online-pick-up-in-store), or even ship-from-store options.
What's more, the roles of warehouses and stores are becoming less distinct, with some retailers using stores themselves to store inventory.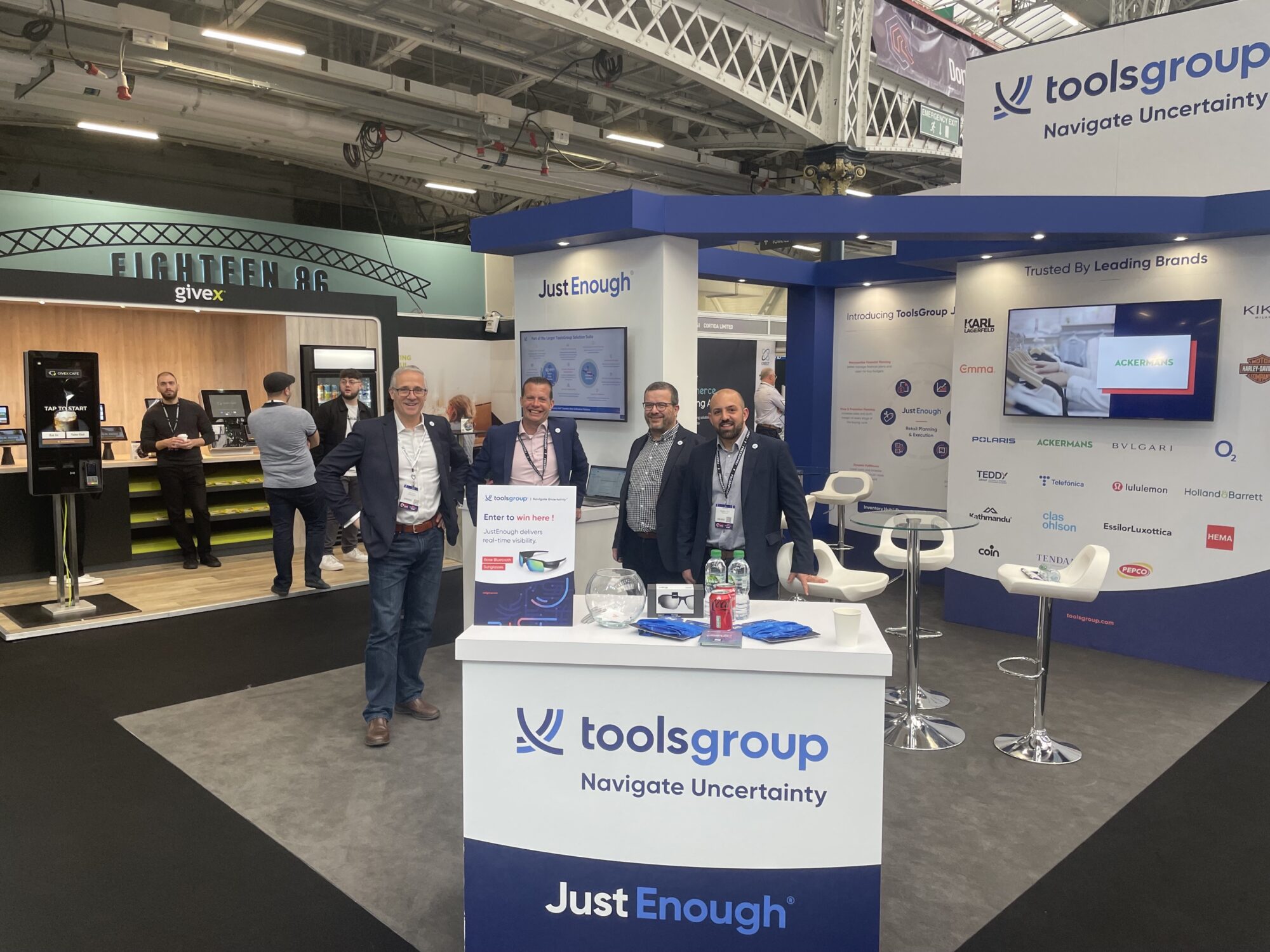 The ToolsGroup team, ready for another day of great conversations and insights! (From left to right: Dan Turner, Rhidian Thomas, Keith Lockwood, Nikos Roussos)
In this changing environment riddled with moving parts, knowing where inventory is and how best to position it will be crucial to omnichannel success.
Accurate and efficient planning, transportation, allocation, and replenishment will be necessary if companies are to make quick, accurate decisions that keep pace with the break-neck speed of retail trends and shifts in consumer demands.
The key is up-to-date inventory data that gives retailers a real-time snapshot of global inventory and the ability to spot trends in demand faster.
Integrated with planning and execution solutions, this will allow organizations to pivot quickly and position stock where it will best meet demand and guarantee customer satisfaction, while reducing inventory's strain on working capital.
2. The Goal and Role of Sustainability in Business Performance
Many of the retailers we met face the challenge of efficiently promoting and stocking a varied portfolio of products and frequent new product introductions.
Often, products are specific to a certain region or cluster of stores, allowing less room for error when calculating optimal inventory levels, most especially when it comes to sustainability objectives.
Getting the right amount of inventory to the right place at the right time doesn't just reduce the amount of inventory through a network; it cuts down on the amount of waste that might otherwise be destined for a landfill.
Considering about $163 billion of inventory is tossed annually, prevention is the best way to mitigate the amount of waste produced by supply chains worldwide.
Plus, 9 out of 10 Gen Z consumers believe companies have a responsibility to address environmental and social issues, so sustainable practices also appeal to the next generation of shoppers.
3. Wider Profit Margins Require Better Transportation
Those sustainability initiatives also ease the burden of transporting goods by limiting the movement of items throughout a network, thereby cutting fuel consumption.
But that's not the only perk.
With many consumers spending less and retailers facing higher supply costs, margins are feeling the pinch. With a global, actionable view of inventory, companies can limit the profit erosion caused by expedited shipments and the costly and inefficient transport of goods.
Many of the retailers we spoke to are leaning into AI-powered retail planning solutions that power the better, faster decisions that lead to greener supply chains and better business performance.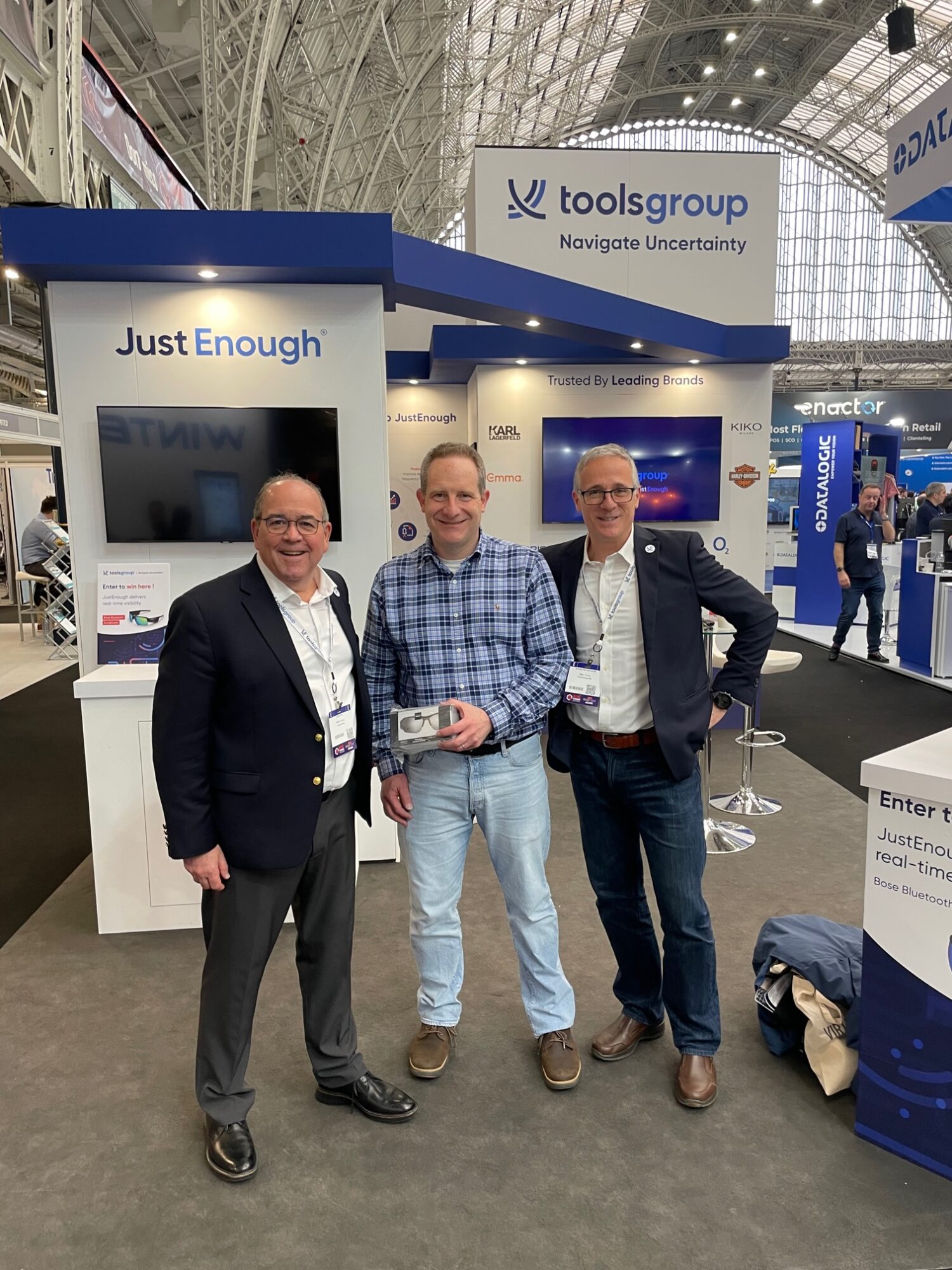 ToolsGroup's Mark Gallant and Dan Turner with a happy attendee who won one of our great Bose Sunglasses giveaways!
4. Short-Staffed Retailers Are Turning to Technology and Automation
Another topic that arose was the issue of staffing. (This is no surprise, considering one recent study found that 87% of retail leaders are worried about talent shortages in 2023.)
Many of the retailers at the event are looking to technology to offset the worker shortage.
One obvious example is the increasing prevalence of self-checkouts, but this isn't the only way companies are trying to meet customer needs with a shortage of retail workers.
Some organizations have turned to semi-automated RFID inventory tracking, palm scanners for customized customer experiences, and even in-store customer facial recognition technology to reduce the labor needed in-store.
5. Get Ready for the Rise of Composable Architecture
As companies and networks expand, tech stacks get higher – but more precarious.
Besides the increased need for cyber security advancements, this also leaves companies with fragmented, often indecipherable data.
With new channels, various ERPs, and siloed data systems, many of the organizations at Retail Technology Show were looking for ways to synchronize data across their organizations.
This synchronization is the first step toward unified commerce and securing a customer-centric omnichannel experience.
This is why solutions that can easily adapt with various ERPs, POS systems, and other inventory data management repositories are gaining traction.
Having a service that gathers information from every inventory node in the supply chain breaks down those technological silos.
This allows companies to make intelligent planning and execution decisions that put the customer first – increasing their competitive edge, creating return customers, and boosting profitability.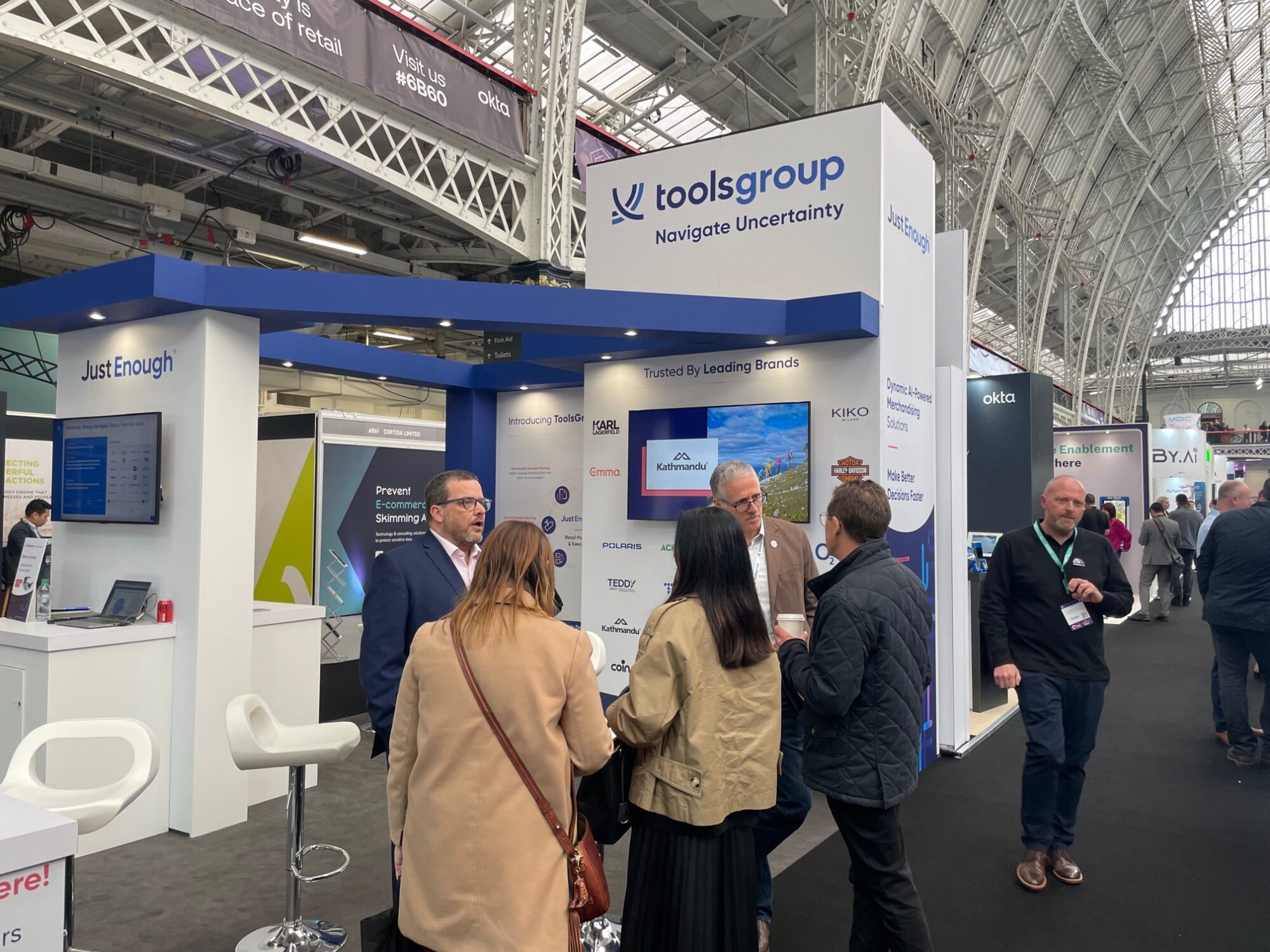 What's Next for the Retail Industry?
We were delighted to see the energy and engagement of attendees to the Retail Technology Show this year.
Once again, the retail industry is proving its resilience and future-focused drive.
We're looking forward to the year ahead, as we see more and more organizations, across retail and beyond, recognizing the potential of new technologies in creating more efficient, sustainable, and successful supply chain processes.