Supply Chain Management, Procurement and Retail. SPARK Matrix™: Global Supply Chain Inventory Optimization (IO)
Market Insights, Competitive Evaluation, and Vendor Rankings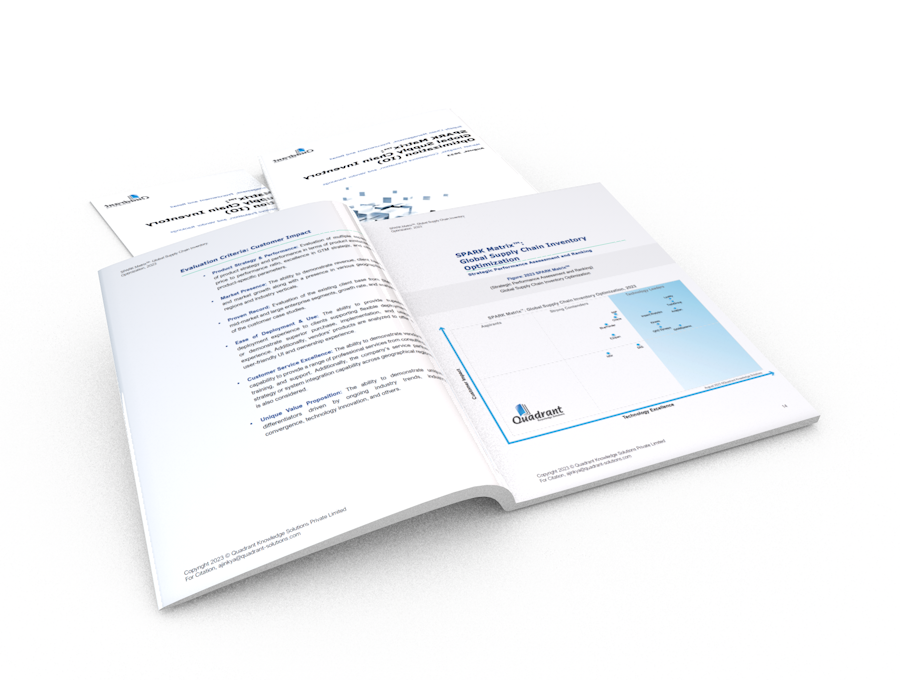 "ToolsGroup" is positioned as a Technology Leader in the 2023 SPARK Matrix™ for Global Supply Chain Inventory Optimization by Quadrant Knowledge Solutions
The Quadrant Knowledge Solutions SPARK Matrix™ provides competitive analysis ranking of the leading Global Supply Chain Inventory Optimization (IO) vendors.
ToolsGroup, with its comprehensive technology and customer experience management, has received strong ratings across the parameters of technology excellence and customer impact.
Download the report by clicking the button now !