Consumer Research: How Retailers Win Customer Loyalty in an Omnichannel World
To help retailers understand the factors that drive purchase decisions and customer loyalty, ToolsGroup and IHL surveyed hundreds of U.S. consumers regarding their trust in retailers, reasons for shopping online or in-store, and what drives impulse purchases. The results uncovered the impact inventory has on customer loyalty, the increased revenue opportunities when shoppers are Amazon Prime members, and steps brands can take to win the future of retail.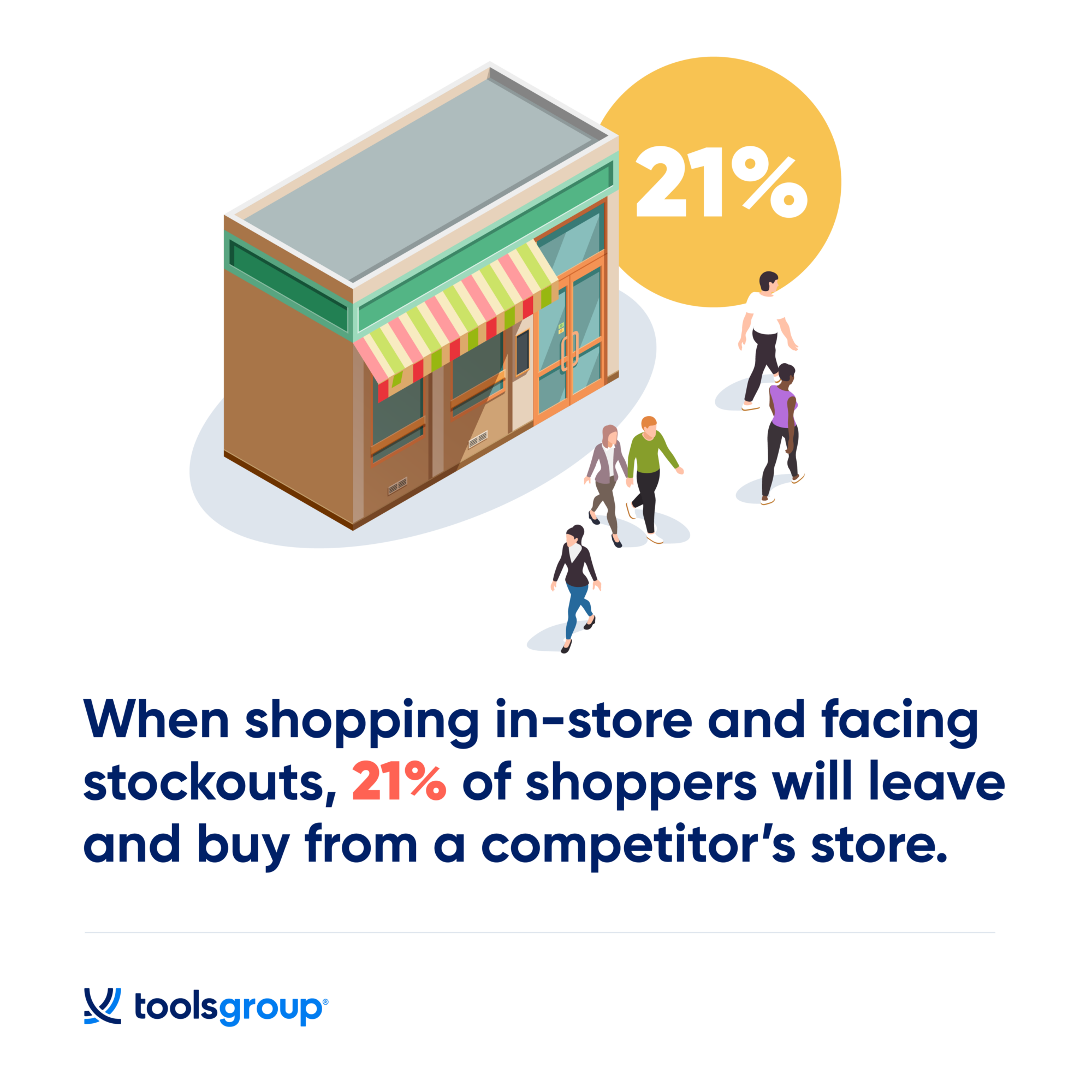 What is the impact of inventory management on customer loyalty?
Retail revolves around transactions, and transactions are based on trust. When people are choosing which retailer to buy from, trust and long-term customer loyalty depend on inventory availability.
This is particularly true when you consider the in-store shopping experience, and why people buy in-person:
/

Building loyal customers through inventory management 
When shoppers arrive in-store to find stockouts, not only does it lead to a subpar customer experience, but it also puts retailer trust–and long-term customer loyalty–at risk. 
It is also, however, an opportunity: When a store is out-of-stock for an item they planned to buy, 21% of consumers will leave and buy the item from a competitor store. 
Retailers who have the inventory available to meet customer demand are poised to earn more than customer loyalty: They can also win increased market share from their competitors with inadequate inventory levels.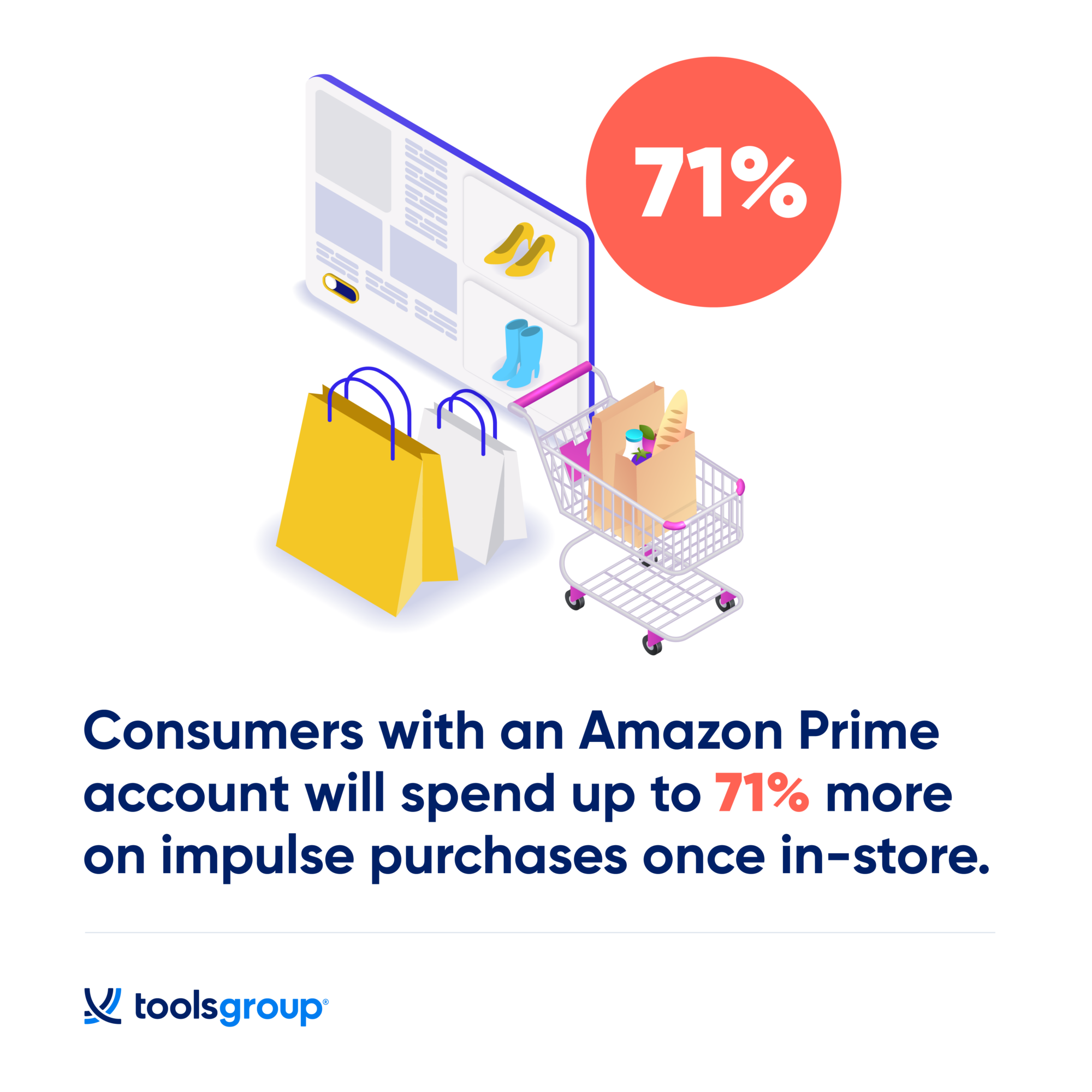 What affects impulse buying?
Impulse buying is affected by getting customers to physical store locations through in-store shopping and omnichannel experiences, including BOPIS and curbside pick-up. 
As a result, retailers who leverage healthy inventory to increase trust–and in-store foot traffic–have substantial opportunities for additional revenue thanks to impulse purchases:
/

What do people impulse buy the most?
Across the segments featured in the report, those with the highest average percent of total receipt include: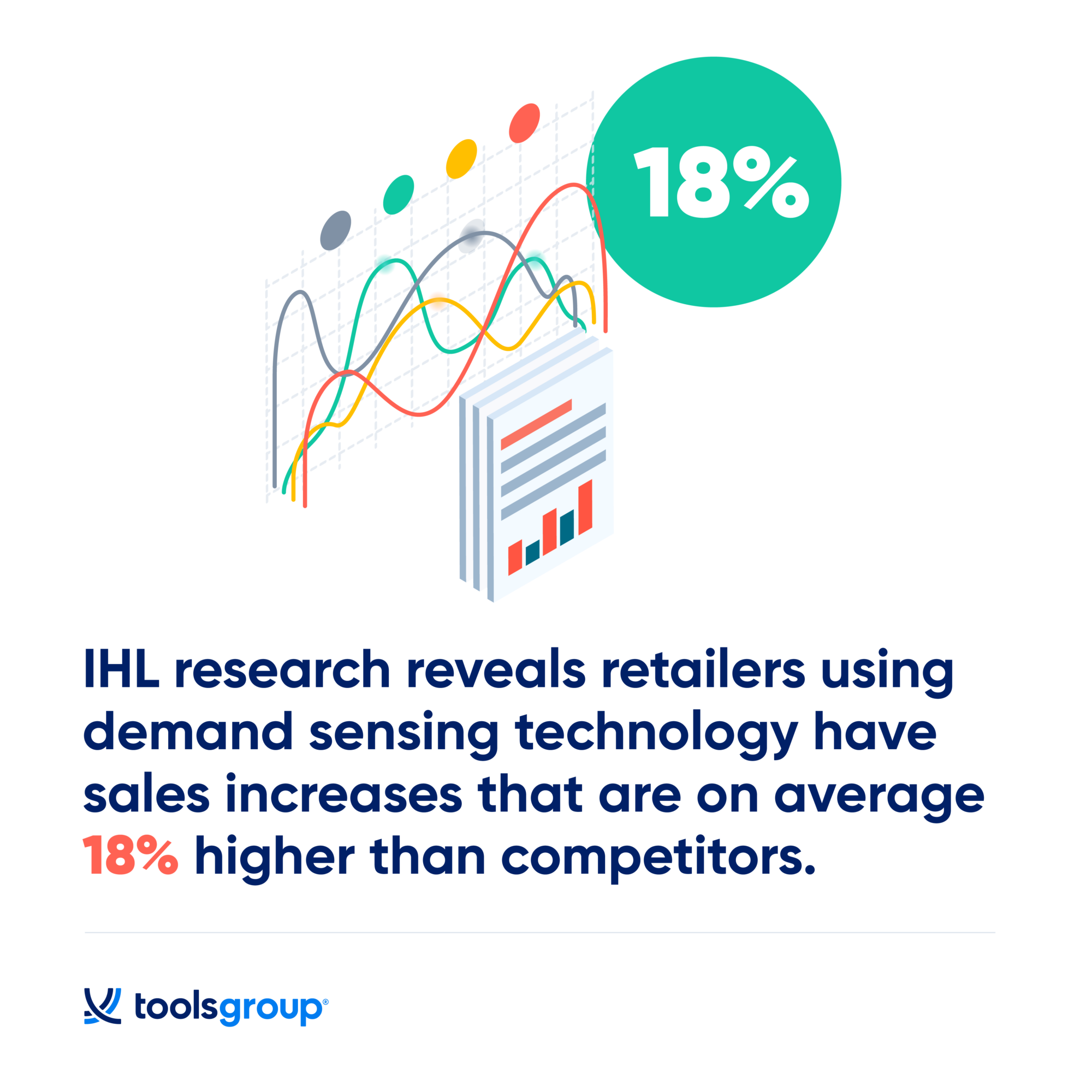 How can retailers create customer loyalty?
Retailers can leverage inventory to create customer loyalty and build trust that the in-store, online, and omnichannel shopping experiences will all deliver on the retailer's brand promise: Selling what customers want, when they want to buy it, and through their preferred location and channel. 
Additional quick-win tactics to improve the in-store shopping experience are detailed in the report, and demonstrate how to overcome worldwide losses as high as $90 billion.
/

The retail planning technology driving flawless omnichannel execution
When utilizing click and collect or BOPIS, consumers report that at least one item has been out of stock 28% of the time.
And customer loyalty runs low when it comes to stockouts: Buyers report they will give up on stores entirely after 2.5 – 3 out-of-stocks. 
Retail planning technologies, including real-time inventory visibility, demand sensing, and inventory optimization backed by AI give retailers the ability to meet demand and create the experiences that lead to lasting customer loyalty. 
In fact, recent IHL research reveals that retailers who use demand sensing technology have sales
increases that average 18% higher than their competitors.
/resources/inventory-and-retail-customer-loyalty/
Get the Full Report and Discover How to Win Retail's New Battleground
Show Me Now →
Enter your details to download