← BLOG
Supply Chain Innovation: Service Parts Planning Case Study
Last week we talked about the complexity of service and aftermarket parts planning, and what's new in supply chain planning (SCP) in that arena. This week we'll look at a company that embodies that complexity—and is using advanced SCP technology to address it.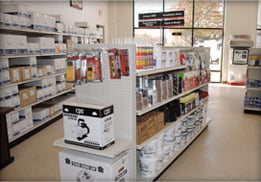 Lennox Residential Heating and Cooling wanted to scale its North American distribution network, transitioning to a new three-tier model with a combination of retail and wholesale and regional Distribution Centers (DCs). The new network needed to support high service levels in both the finished goods and aftermarket parts businesses.
Lennox has high product availability targets — 20% of sales to installers and contractors who need 'same day' pickup and 75% of orders for next day delivery. And this serviceability was needed for finished goods as old as 15 years or more.
This level of service was especially difficult in an environment with a mixture of fast to very slow moving items and considerable demand variability. The heating and cooling business creates intense seasonal swings that confound most statistical forecasting.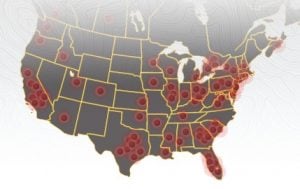 The scale and dynamic nature of the environment also compounded the problem. Lennox's supply chain included a multi-echelon distribution network with more than 80 locations— scaling up to more than 130. The network sported 450,000 finished goods and spare parts SKU-Locations—soon to increase to more than 700,000. And it never stood still—in one recent year, Lennox replaced nearly 50% of its product line with new models.
The business scenario called for a statistical forecasting system that could set stocking targets at an SKU-Location level based on demand variability, service levels, costs, and other crucial parameters. At least the goal was straightforward— improve service levels and optimize inventories, in order to reallocate working capital and balance inventory allocation in the changing network.
Lennox implemented a ToolsGroup solution to dynamically rationalize the inventory mix against variable demand patterns, and to create an operational plan that sets inventory stocking targets and balances service levels with inventory cost.  Lennox rebalances network inventories by creating a dynamic, optimal mix of inventory and service levels down to the store level. It sets global service policies by group or category; the system then automatically calculates individualized service levels for each SKU-Location.
The service parts planning software is integrated with Lennox's SAP APO platform. It manages deployment inventory levels by setting SAP reorder points and minimum order quantities by SKU-Location. It drives MRP purchasing/manufacturing processes with forecasts and safety stocking inventory targets.
Additionally, embedded machine learning allows Lennox to sift through hundreds of thousands of SKU-Locations to identify "clusters" with similar seasonality profiles. "By enhancing our seasonality clusters, machine learning substantially increased our peak period forecast accuracy and improved our supply chain responsiveness," according to Keith Nash, vice president, supply chain logistics
The end result was a success. Despite growing its network by 30% in the next two years, Lennox cut stock-outs by more than half—from 9% to 4%—with a trend towards further inventory optimization improvement.
Additional aftermarket and spare parts planning case studies are available on Piaggio (transportation) Ansaldo (energy), and Amara (MRO inventory). Click on the company name to see the case study.