Supply Chain Inventory Optimization Solution
Improving forecast accuracy and customer service with an investment in a supply chain inventory optimization solution is a high priority for distributors, retailers and manufacturers. However, there are numerous challenges inherent in demand forecasting and inventory optimization; short product life cycles in verticals like fashion, clothing and electronics are one example. Distribution, whether multichannel or vertically-integrated can also add to the complexity that a multi-echelon inventory optimization solution must address. SKU proliferation creates unexpected demand behaviors and causes inventory to move more slowly.
How do you improve supply chain inventory optimization management? 
Such a staggering range of planning variables today impact global supply and demand that businesses which rely on last-century solutions like spreadsheets and ABC Classification are unlikely to meet either service-level or financial goals.
If your organization faces increasingly complex supply chains and uncertain demand, there's a better way to optimize inventory. Supply chain inventory optimization software is the far more effective and proven way to optimize your inventory for the digital age.
The vast majority (up to 75 percent) of companies are still using spreadsheets to optimize their inventories. Many of them also continue to employ ABC Classification, a method dating back over 60 years. Arming your planners with last century's solutions offers a slim chance of sustainably meeting both service-level and financial goals. There are simply too many planning variables affecting global supply and demand today for ABC inventory planning on spreadsheets to be a viable way of doing business.
Fortunately, today's digital tools draw on new science and methods, enabled by automation and improved access to data. These new tools not only handle complexity, they thrive on it. Whether in large or smaller companies, a digital supply chain inventory optimization solution enables planners to optimize operations across their supply networks with more time for innovation. Modern supply chain inventory optimization management empowers supply chain professionals to apply their expertise and automate the labor-intensive data management and analysis.
How can you develop a service-driven inventory strategy?  
A supply chain inventory optimization solution that's truly service-driven focuses on product range and the business. This is enabled by the use of "service classes" such as "accessories", "high margin items", "spare parts", "luxury brands", etc.
Using "stock-to-service" curves, your inventory optimization system then optimizes individual service levels and safety stock levels by SKU-Location (this process is called "mix optimization"). If something changes, such as an increased lead time or demand variation, the stock investment is increased to maintain the same service level, or vice versa.
There is also the option to automatically define different target ranges by service class. The software then figures out how to meet these target ranges while minimizing stock investment. This kind of supply chain inventory optimization management enables you to achieve an aggregated service class goal with a minimized stock investment.
Proactive inventory optimization
Many companies seek solutions to symptoms rather than the underlying problem. It's critical to dig deeper to determine whether you're addressing the real problem. Often companies are unsure whether to use a business intelligence (BI) or inventory optimization solution. They may be looking for an aging report for inventory or metrics on vendor performance. The issue here is that these processes are reactive in nature.
In the first case, inventory aging reports, it is important to know what inventory is aging and what might need to be transferred or written off. But inventory levels are frequently the result of human emotion. Sales may have overpromised, a buyer might have over compensated for a past stock-out, there may have been miscommunication between a warehouse and the planner, or there could have been a shift in consumer behavior that wasn't discernible until the days of supply threshold was crossed on a BI report. The root problem is that the inventory did not compensate for what could happen. This is what a robust supply chain inventory optimization solution does.
Modern supply chain inventory optimization management systems can consider the probability of various sales targets and take that into account when calculating future inventory. Machine learning tracks vendors' shipment performance and adjusts for variability. It can also make dynamic changes to adjust to shifts in consumer buying patterns, and make corrections proactively. A modern supply chain inventory optimization solution is the perfect match for probability forecasting. This solution can deal with nearly all of the exceptions before they become visible to a BI tool that detects them after the fact.
Looking at vendor performance, many companies turn to tools to track delayed shipments, measure vendor fulfillment, stock-outs, etc. While useful metrics to hold a vendor accountable, they require that something needs to go wrong first.
A cutting-edge supply chain inventory optimization solution can understand the vendor performance and compensate for it. A supply chain inventory optimization management system that has learned the delivery patterns of a vendor and knows how frequently delivery dates fail to be met can compensate for what is predictable. Instead of BI tools that quantify impact retroactively, a modern supply chain inventory optimization solution  can compensate for variability and minimize losses.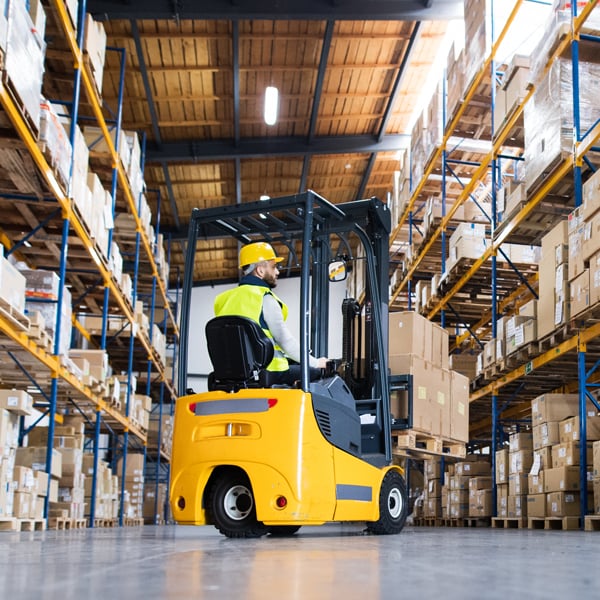 "How to Optimize Inventory in the Digital Age"