← BLOG
Tips for Getting Executive Buy-in for Supply Chain Planning Software
Are you making an action plan of all the things you could do better and faster with your supply chain planning software when the next global crisis hits? The Coronavirus has demonstrated that the real world doesn't play by the rules. The disruption we've seen in supply chain planning as a result of the pandemic is unprecedented. And as companies have learned the hard way, you can't rely on the traditional planning models you've always used to get you through this new reality. Your best defense against today's radical uncertainty is a resilient supply chain that's ready for anything.
Having the right supply chain planning technology is one way businesses can create efficiencies that free up cash in the near-term as well as help build greater supply chain resilience for future disruptions.
Gartner's report, "How to Build a Strong Business Case for Your Supply Chain Planning Technology Investment" provides recommendations to help supply chain professionals secure the executive and financial sponsorship required to move supply chain planning technology projects forward.
A strong SCP business case must explain how planning capabilities will directly impact executive-level objectives."
Steps for building a powerful supply chain planning business case
According to the report, "supply chain planning (SCP) software is critical to driving profitable growth and providing agility in an ever-more-competitive and fast-paced environment." Despite this, many companies do not have the right planning technology to help meet these goals—often relying on spreadsheets to do planning—and business cases for planning software often lack clear ties to business-level benefits to justify the investment. Gartner outlines three main steps to developing an SCP technology business case:
Let's discuss how each step can contribute to a strong SCP business case:
Step 1: Define the problem or missed opportunity
Often those building the business case must help other stakeholders understand that a problem exists. The business case isn't just about the need for new technology but how it will create value across the broader organization. Gartner recommends that your business case should:
Define the problem or opportunity.
Persuade stakeholders that the problem or opportunity is real and needs to be addressed.
Convince stakeholders that your recommendation is the best solution for the situation.
During this stage project leaders should be communicating with leaders and other functional groups to help them understand how SCP will benefit their specific roles and goals. Don't be afraid to talk openly about risks and be prepared to discuss ways to mitigate them and also listen to other stakeholder concerns and ideas.
Step 2: Align your SCP technology plans with the business strategy & organizational readiness
A strong SCP business case must explain how planning capabilities will directly impact executive-level objectives (see chart below). How is the current planning approach or technology holding the company from crucial goals? How will the technology remove these barriers? How will the company and different functional groups transition to life with the new SCP technology? Gartner recommends project leaders use these three questions as a guide to ensure they are considering today's reality and where the business needs to be, as well as the "in-between" state:
What SCP processes (and corresponding level of maturity) is the business looking to support now and in the future?
As your SCP environment evolves, what technology is needed to support the future needs in the best way?
What software features are required?
Step 3: Determine quantitative & qualitative benefits & risks
In this step Gartner recommends you consider traditional ROI but also other areas the SCP technology could drive improvements, such as risk management and agility, customer service and growth objectives. As you work through the business case, add necessary detail. For example, instead of simply stating forecast accuracy improvement as a benefit explain how this will ultimately reduce inventory and working capital and increase service levels.
In addition to the financial benefits Gartner explains that significant cost savings can result from the improved data sharing across the end-to-end planning process enabled by SCP software. "Benefits realized include optimizing inventory requirements associated with safety stock, increased forecast accuracy that aids a better production plan, in-stock improvements, and supporting new product and promotional items."
Another point to consider in Step 3 is a proof of concept (PoC) or pilot. Different options for proving out the solution are offered by many SCP software vendors and can provide benefit estimate figures useful to include in your business case.
SCP fits into a broader digital supply chain strategy for competitive advantage
Improving the operational effectiveness of the business is a management imperative. Remember that decision makers are probably not viewing these improvements as stand-alone actions, but as a step in a journey towards a high performing, resilient organization. No matter what your company's size or industry, the right supply chain planning technology is crucial to a broader supply chain digitization strategy for competitive advantage. By enabling faster, smarter, more accurate digital supply chain planning processes—with fewer resources—you can make significant improvements to the bottom line.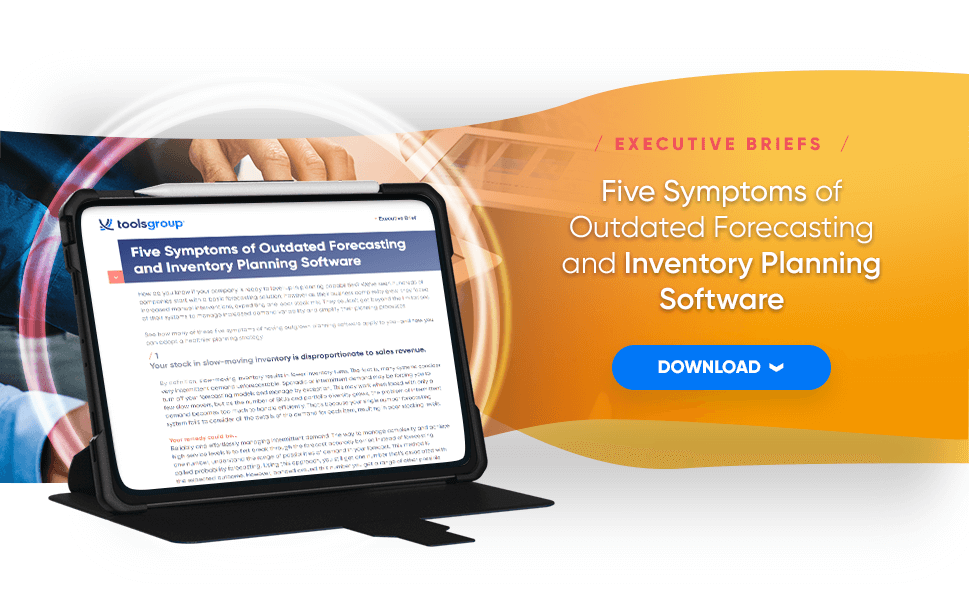 GARTNER is a registered trademark and service mark of Gartner, Inc. and/or its affiliates in the U.S. and internationally, and is used herein with permission. All rights reserved.
This graphics were published by Gartner, Inc. as part of a larger research document and should be evaluated in the context of the entire document.
Source: How to Build a Strong Business Case for Your Supply Chain Planning Technology Investment. Alex Pradhan, published 7 June 2019.