← NEWS
ToolsGroup Signs the Microsoft Partner Pledge and Renews its Commitment to Sustainable and Inclusive Technology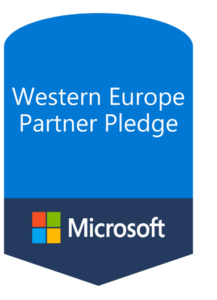 Digital Skills, Diversity and Inclusion, Responsible and Ethical AI, Sustainability
Boston and Milan, 15 December 2021 – ToolsGroup, a global leader in supply chain planning and optimization software, is proud to announce that it has joined the Microsoft Partner Pledge, an initiative with the aim of promoting a sustainable environmental future.
As a Microsoft partner, ToolsGroup share Microsoft's global vision and mission to enable every person and organization to achieve the most, as well as their belief in the role technology can play in addressing broader social challenges. Together, Microsoft and its partners can and do have a strong impact.
ToolsGroup signed the Microsoft Partner Pledge which focuses on the following four critical goals:
Digital Skills – Helping customers develop new digital skills to prepare for the challenges of the fourth industrial revolution
Diversity and Inclusion – It is important that the industry reflects and supports society, and that we work to improve the diversity of our technology workforce
Responsible and Ethical AI – Ensuring artificial intelligence (AI) is developed and implemented in responsible and ethical ways, as Microsoft set out in AI for Good and Future Computed
Sustainability – Renew commitments to sustainability and reducing carbon footprint
"At ToolsGroup, we are passionate about the role of advanced technology and the benefits it represents for our customers, but we're equally conscious of the impact that large-scale industrial change can bring," said Francesco Stolfo, Partner and VP of Business Development at ToolsGroup. "For this reason, we commit to operating and developing digital solutions for a more sustainable and inclusive future."
For more information, please visit the Microsoft Partner Pledge page.
About ToolsGroup
ToolsGroup is how organizations improve product availability while right-sizing inventory, no matter how complex their supply chain is or how much demand changes. In a world that rarely follows the rules, our retail and supply chain planning suite optimizes and automates supply chains from production to purchase, enabling manufacturers, distributors and retailers to be ready for anything. That's why global leaders like Absolut, BP and Harley-Davidson rely on us year after year. For more information, follow ToolsGroup on LinkedIn, Twitter, YouTube, or visit www.toolsgroup.com.