← NEWS
ToolsGroup Names David Barton General Manager of North America
BOSTON (May 13, 2019) – ToolsGroup, a global leader in supply chain planning software, announced today that David Barton has joined ToolsGroup as the new general manager of North America. Barton will be responsible for all operations, including sales, professional services, customer success and administration. Barton succeeds Patrick Smith, who served as managing director for North America from 2011 to February 2019.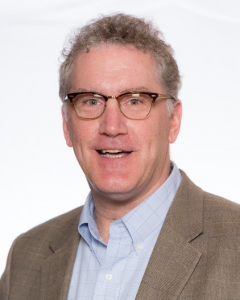 Barton's appointment comes at a time of rapid expansion for ToolsGroup, with double-digit growth of its North American business in 2018. ToolsGroup helps companies like Absolut, American Tire Distributors, Harley Davidson, Lennox and Thule profitably balance service and inventory despite increasing demand uncertainty.
"I am delighted to welcome David to the ToolsGroup team," said ToolsGroup CEO Joseph Shamir. "David has a proven history of leading business transformation in industries characterized by rapid growth and change, and I'm confident he will drive continued strong results across our North America operations."
Barton brings over 15 years of experience leading high-growth SaaS solution teams in the supply chain, procurement and content management markets. Most recently Barton served as vice president of process industry sales at supply chain solution provider E2open. He has held several other leadership positions in fast-moving, high-growth companies including RapidRatings, Ariba and CNT (now Brocade). Barton will work from ToolsGroup's Boston headquarters.
"I'm excited to join ToolsGroup at such a pivotal time of development and expansion," said Barton. "With its strong heritage of probability-based planning and machine learning automation, and a growing customer base, ToolsGroup will continue to be a strong influencer in supply chain planning, and I'm eager to lead the charge in North America."
About ToolsGroup
ToolsGroup supply chain planning and demand analytics software helps companies deliver exceptional service while reducing global inventory. Our service-driven planning automation enables manufacturers, distributors and retailers worldwide to overcome volatile demand and supply chain complexity by understanding the probability of demand and what shapes it. ToolsGroup customers consistently see service levels and planner productivity increase while inventory, cost and waste go down. ToolsGroup solutions include Demand Planning & Sensing, Inventory Optimization, Allocation & Replenishment, Promotions Planning and S&OP.
Visit www.toolsgroup.com and follow us on Twitter @ToolsGroup.
Media Contact
ToolsGroup
Jennifer Randall
jrandall@toolsgroup.com
218-341-1318