← BLOG
Q&A With Women Making a Big Impact in Supply Chain
I've worked in enterprise supply chain technology for more than 20 years, and, especially in the earlier years, collaborated in teams where I was the only female in the room. Over time, I've been fortunate to work in groups where both men and women were well represented, and I've had excellent leaders who championed my career by giving me the freedom to chart my own path. The truth is women have long been underrepresented in supply chain leadership. The good news is we're catching up, making substantial contributions in the overall supply chain workforce.
Women make up an increasing share of supply chain staff, but need more mid-career opportunities
According to a recent Gartner study,* women make up 41% of the supply chain workforce, the largest portion since the survey started in 2016. However, one of the biggest challenges is keeping women progressing mid-way through their careers, as new opportunities and mentors are often absent.
Post-pandemic, mid-level women were also "burning out" in higher numbers than men. Being a working mom with school age kids at home with me A LOT during the past 18 months, I can take a few guesses as to why that might be…

Despite these sizable hurdles, women are making huge contributions to advance the supply chain industry. This quote from Ajilon staffing agency says it well: "Successful and well-balanced companies know that women business leaders—and their exceptional leadership skills—provide major benefits. Employers demand skills such as collaboration, creativity, problem solving, and multitasking in the fast-paced supply chain work environment. Which many strong females happen to possess. It's shown time and again that these skills can improve employee engagement and make for smooth-running operations." With the increase in AI and automation, these skills are becoming much more crucial and sought after.
Companies recognizing women's exceptional leadership skills couldn't have come at a better time. As supply chains around the world continue to grapple with disruption and volatility, an opportunity for women to advance in increasing numbers may have presented itself. According to a 2020 Harvard Business Review study, women were rated as more effective leaders in a crisis.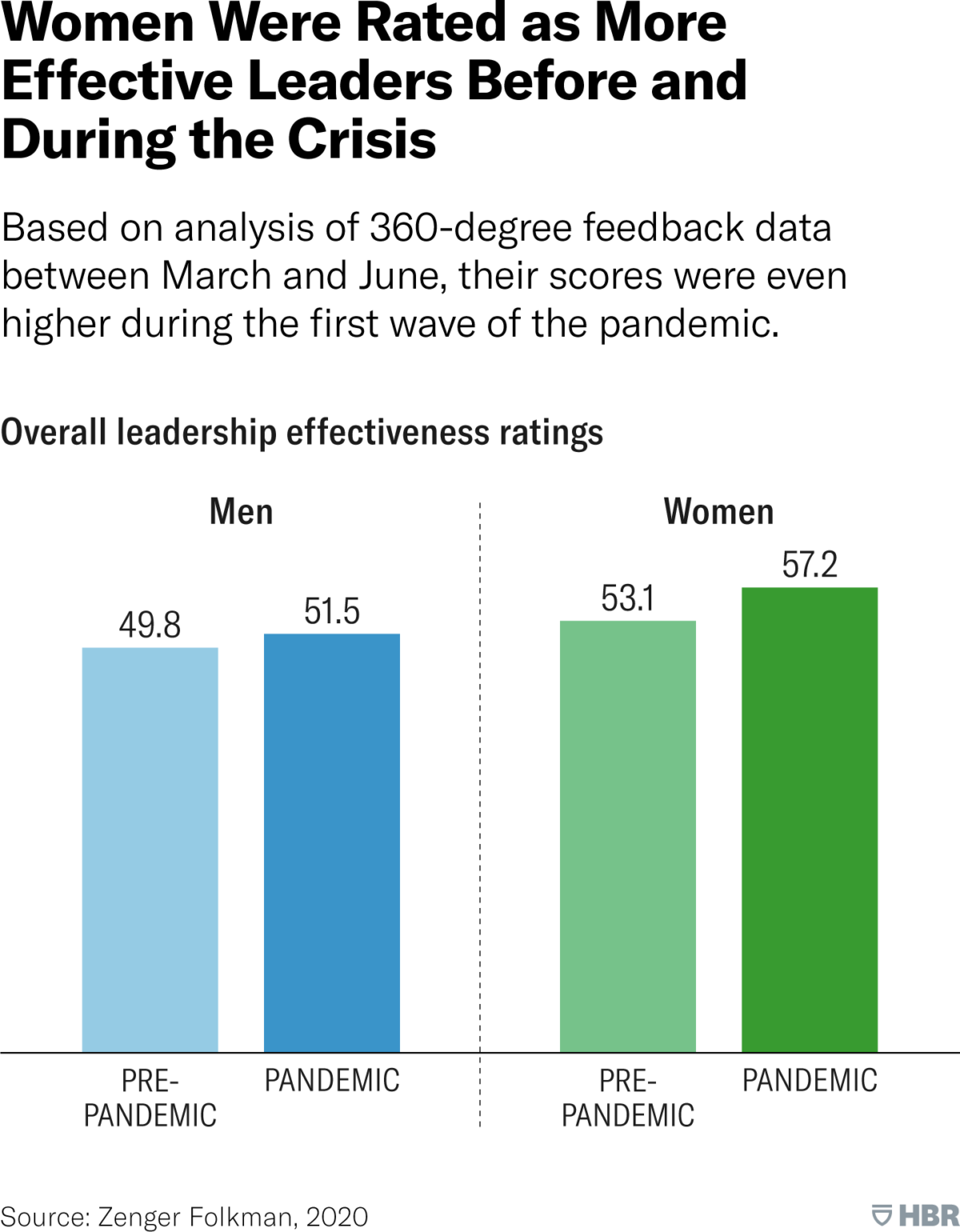 Q&A with three inspiring women in supply chain
At ToolsGroup we're extremely proud of three of our customers who were recipients of Supply & Demand Chain Executive's 2021 Women in Supply Chain Award. These women are inspiring examples of supply chain leadership and achievement.
Sarah Voorhees, senior director of demand and supply planning at American Tire Distributors (ATD) has spent the last 12 years of her career in supply chain leadership roles, where she's reimagined demand and supply planning and inventory management practices at consumer goods and distribution companies.
Michela Vesta, supply chain project manager officer at RAJA Italia (RAJA Group), has consistently and effectively demonstrated her leadership and commitment to supply chain agility and resilience at RAJA, which distributes more than 5,000 packaging and office supply products to 100,000 customers throughout Italy.
Nancy Triplett, director of supply chain at TireHub, has three decades of experience in demand and product forecasting, both globally and domestically. Her career began with a planning manager role at Kimberly-Clark, where she would go on to work for nearly 23 years. Nancy also served as supply chain director at Newell Brands, and has been with wholesale tire distributor TireHub since 2019.
What are the key challenges facing your customers and their supply chains in the year ahead and how are you working to address them?
Sarah: Our customers are challenged to seamlessly support their consumers and predict their needs as supply chain disruptions continue to build. Our team is working to alleviate customer pain points surrounding the prediction and stabilization of supply in today's world. We're also using data from customers to partner with suppliers on long-term purchasing plans so they can confidently and predictably run production to support anticipated needs. This has created visibility and transparency across the entire value chain so that all partners are aligned.
Michela: Customer service expectations are increasing, and we've taken steps to ensure the supply chain adapts to new purchasing habits and evolving customer needs, while working to improve supply chain resiliency. We have been able to increase service levels to improve the overall customer experience, as well as investing in the right technology to keep improving.
Nancy: As we slowly emerge from the pandemic, supply chains are still challenged with gaps in product availability, but the positive outcome has been a closer connection between sales, merchandising, supply chain and vendors to improve responsiveness between supplier availability and customer needs. Our team is focused on how to best meet our customer's product needs and how to maintain product availability. We're also working on creative solutions to cut lead-time and bridge shortfalls with suppliers.
What challenges have you faced in the supply chain industry? How did you overcome them?
Sarah: When I first decided to pursue a career in supply chain, I noticed the lack of female representation in leadership roles specific to the industry, so I made a commitment to myself to identify more leaders – female and male – to model myself after and look up to. This network has helped me progress in my career and build a high-performing and diverse team at ATD that I can mentor and encourage to get involved throughout the business.
Michela: Over my career I have seen resistance to change; but now supply difficulties due to the shortage of raw materials, and increase in purchase prices and transport costs are making constant supply chain evolution imperative. Thanks to investment in advanced IT systems and the strengthening of the project manager role within the supply chain, we've been able to maintain stable margins and excellent service levels in addition to training partners, improving automation and outsourcing low-added value activities, while maintaining strategic skills.
Nancy: Over the course of my career, supply chains have transformed from being characterized by high volume mass production, long runs, high inventory levels, and slow responsiveness. Now the pace of change continues to accelerate as consumer behavior changes and e-commerce comes to the forefront. To be competitive we must continually adapt products for consumer needs, and produce them in small quantities for faster delivery. The challenge is to deliver this greater choice and agility cost effectively, while minimizing excess inventory and associated costs.
How can supply chain better align with a company's broader strategy? And how can women help companies achieve those strategies?
Sarah: Understanding a company's purpose and vision is critical to aligning supply chain, as a function, to the company's overall strategy. Women contribute to broadening the base of voices that drive strategy. In a customer-focused organization, there's always a subset of diverse customers and partners, many of whom are female. By having female representation within the organization, you're not just able to relate, but also able to help drive conversations through understanding and shared experiences.
Michela: The supply chain is the key to keeping the promise with the customer and creating an excellent shopping experience, and it plays a strategic role in creating a sustainable business by optimizing costs and opportunities. Plagued by the scarcity of raw materials and the globalization of trade, the supply chain plays a fundamental role in guiding the growth of the business. Many women leaders can contribute greater empathy, strong interpersonal skills, clarity in guidelines and feedback and being great team players. In short: resilience and trust.
Nancy: Supply chain is a 'connecting function' that has the power to translate strategy into action and execution. We set up the framework that supports sales, defines IT requirements, and connects to partners and suppliers. We listen to the business articulate their goals, and we put them into action applying project management skills and continuous improvement to achieve real transformation.
---
*Gartner 2021 Women in Supply Chain Survey Shows Resilience, Improvement in Representation. Published 27 May 2021. By Dana Stiffler, Caroline Chumakov