← BLOG
The Top 3 Takeaways from EuroShop 2023
EuroShop 2023 has closed a successful five days of exhibitions and networking in Düsseldorf, Germany. Attended by an international audience of over 81,000 visitors, the event highlighted the latest retail innovations and boasted best-practice keynotes and presentations on timely and crucial industry strategies.
Here are the three key takeaways on retailers' minds.
1. Improving Margins and Supply Chain Efficiency
We heard loud and clear from many attendees that they are most concerned with discovering new ways to widen their profit margins while increasing their efficiency.  
Many are looking to Retail and Demand Planning as the main mechanisms for ensuring customer satisfaction while maximizing the effectiveness of working capital and boosting business performance. 
Especially amid today's economic uncertainty when consumer behaviors are liable to be volatile, and retailers need ways to maximize supply chain planning and operations efficiency.
It is vital that companies embrace digital transformation to keep up with an evolving and fast-paced marketplace.
With a more flexible and agile supply chain, companies adapt quickly to supply chain disruptions, taking advantage of new opportunities to drive increased market share instead of wasting time and energy fighting post-disruption fires.
2. Discovering Retail-Relevant AI Application for Real World Benefits
One of the hot topics, especially in regard to efficiency and profit margin increase, was the application of artificial intelligence in the retail supply chain realm. 
As the discussion surrounding artificial intelligence grows in volume and complexity, retailers are looking for the payoff – the tangible use cases specific to their industry that will boost their business performance. 
They are looking for AI to make the transition from buzzword to reality and asking: who is using AI, and what are they getting out of it?
Driving Automation in Allocation and Replenishment
By allowing machine learning to do the heavy lifting, an AI-supported allocation process allocates inventory to optimal store locations for maximum customer service, driving revenue and improved margins. It also reduces those profit-eroding markdowns that result from poorly-positioned stock.
AI also plays a hand in next-generation replenishment, adding ease and efficiency while providing highly accurate replenishment plans and reducing planning friction.
Take, for example, Kathmandu, a leading brand of outdoor and adventure apparel and equipment, with 160 stores and a growing ecommerce presence. 
By leveraging a suite of AI-driven planning capabilities, Kathmandu reduced in-store stock by an average of 10%, improved pre-clearance inventory sell-through, and increased cash flow.
Discover how Kathmandu revolutionized its supply chain here →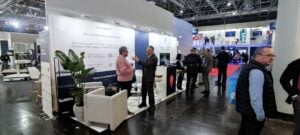 Machine Learning Keeps Up With Constant Demand Shifts
With AI-driven demand planning capabilities, companies can see increased forecast accuracy, resulting in smarter inventory management, increased planner productivity, reduced working capital investment, and greater profitability.
One adopter of AI-driven planning is KIKO Milano, the Italian-based cosmetics retailer with over 900 retail stores and 30 countries served by e-commerce channels. 
KIKO Milano uses a probability-based forecasting module that uses machine learning (a branch of AI) to learn from existing data and accurately identify trends for future demand.
This allows the company to better predict what consumers will want and plan accordingly, positioning inventory to best fulfill demand and increase customer satisfaction.
Discover the secret to KIKO's success here →
3. Using Digital Transformation to Maximize Both Short- and Long-Term Wins
Long-term benefits are all well and good, and retailers should be investing with as much foresight and long-term strategy as possible. 
However, retailers do not have the luxury of investing and waiting for only long-term business benefits. They need the quick wins as well. In the fast-moving retail industry, retailers know they need to develop supply chains that operate with agility, accuracy, and speed.
This requires a solution that supports real-time retail operations, providing up-to-the-minute inventory visibility and near-live planning execution so companies can track events across all selling channels, serve that information to planning applications in real-time, evaluate the impact of those events, and respond by adjusting inventory placement. 
By leveraging speed and real-time visibility, retailers can better manage omnichannel operations, accelerate planning processes, and calculate optimal inventory placement for maximum customer satisfaction, fulfilling demand from any channel at any time, while minimizing working capital investment and protecting profit margins.
A supply chain with this speed and accuracy, applied in an industry that never sleeps, will accelerate the return on investment by speeding up all operations, quickly pinpointing areas for improvement, and enabling immediate remedial actions.
Looking Ahead: The Future of Retail Supply Chain
It's clear from what we saw at EuroShop 2023 that retailers are not afraid of stepping up their technological and strategic initiatives, but they want to know what they'll get out of it.
That's why it's more important than ever to understand how AI-driven planning capabilities and digital transformation help companies navigate uncertainty and power faster, more accurate planning decisions for an improved customer shopping experience and maximum business growth potential.